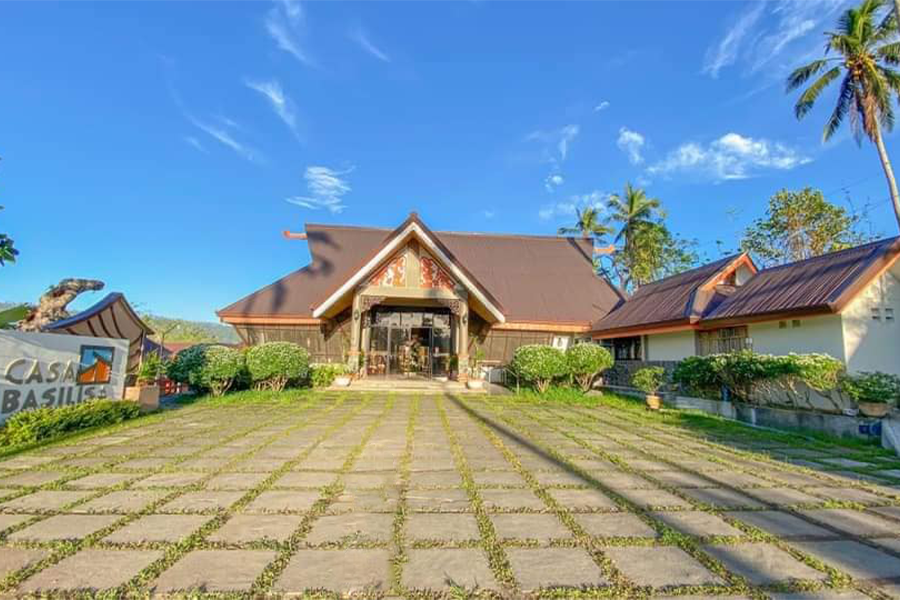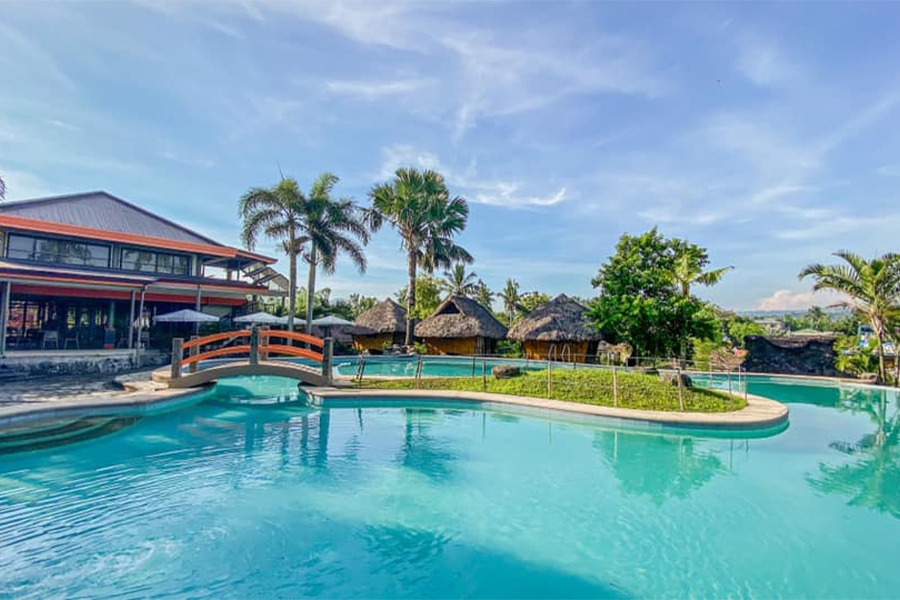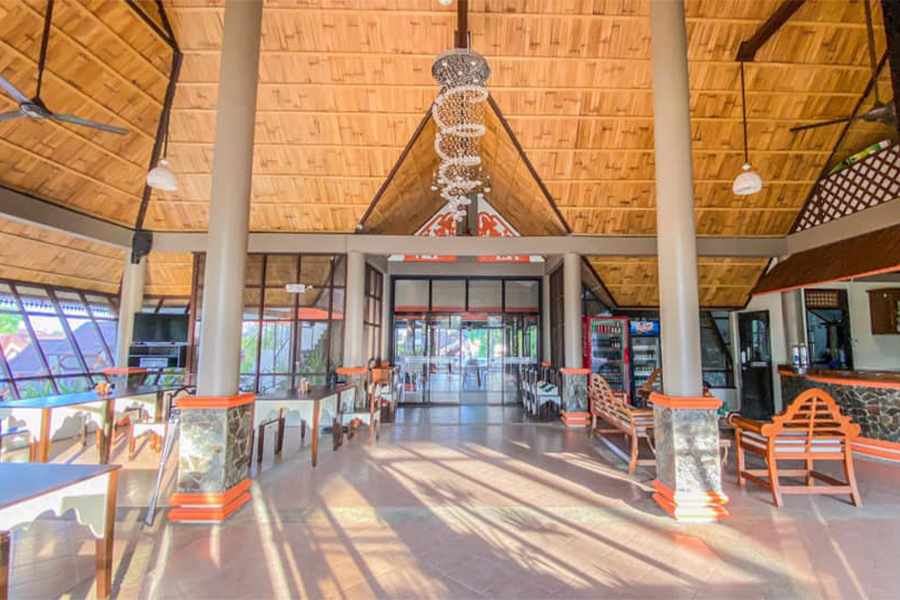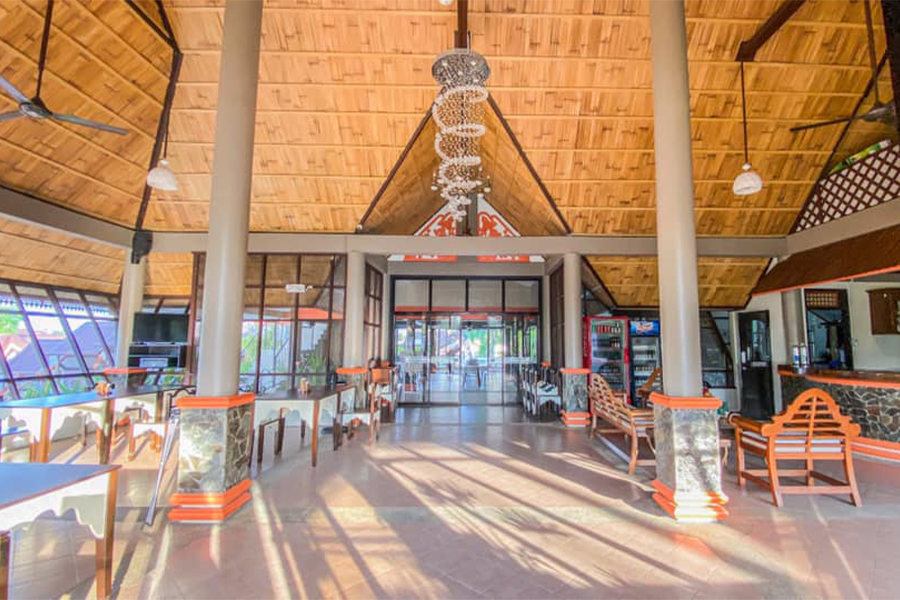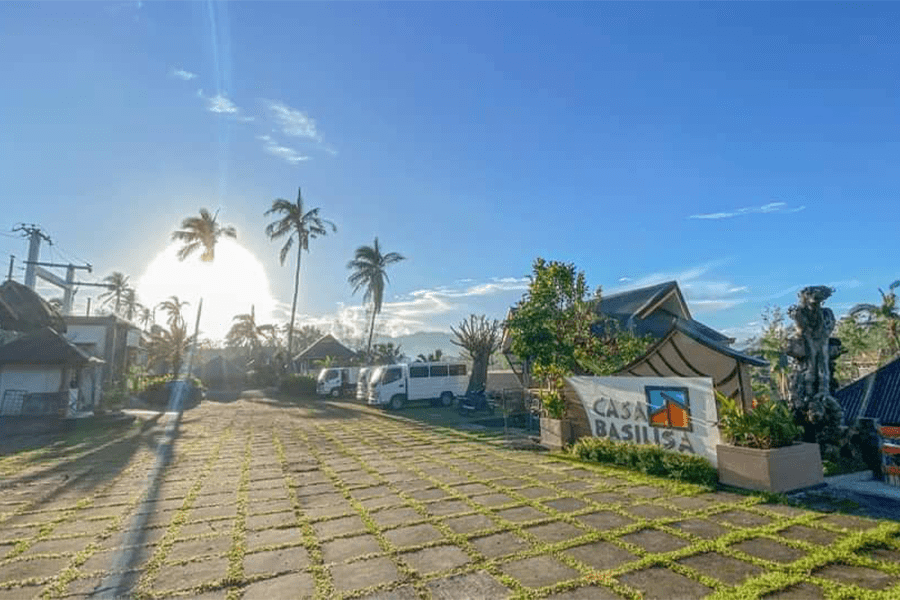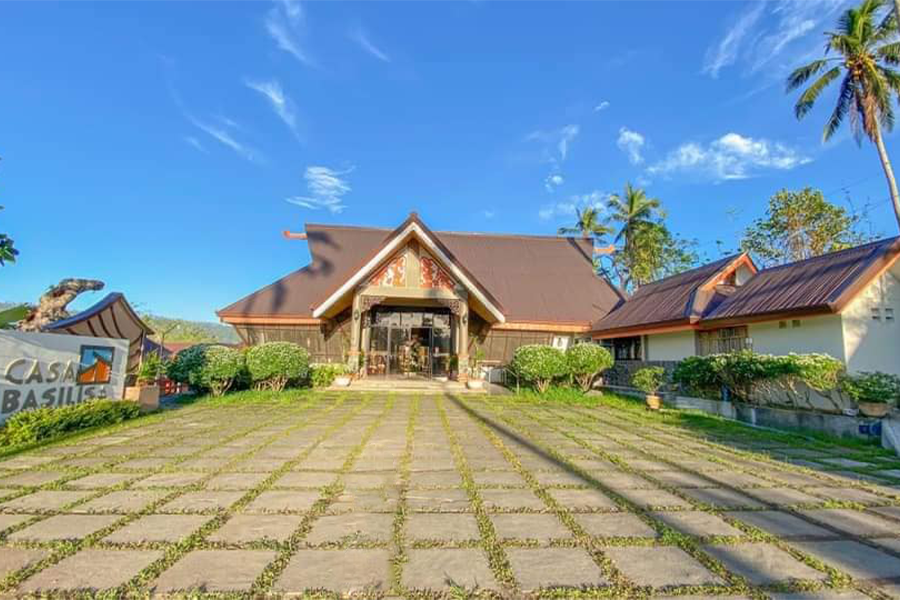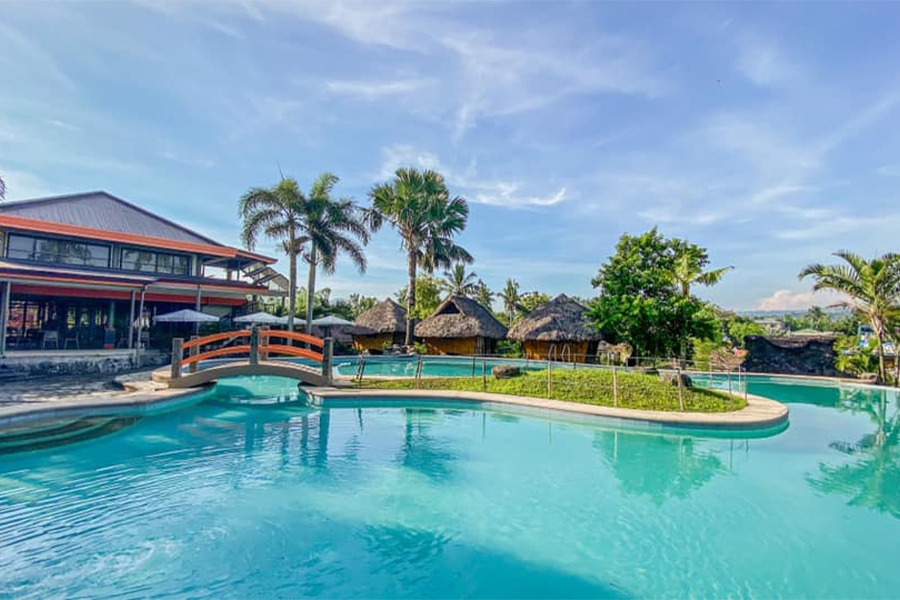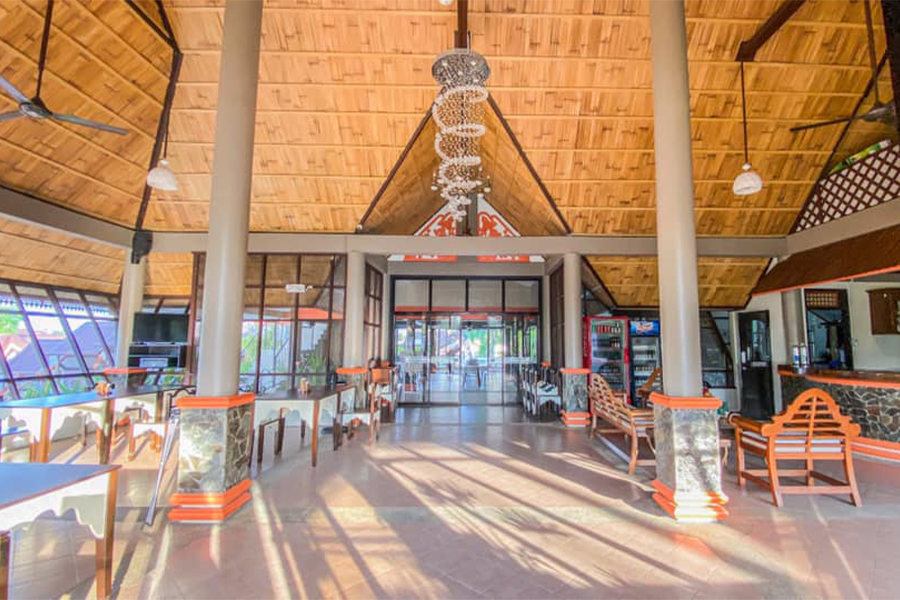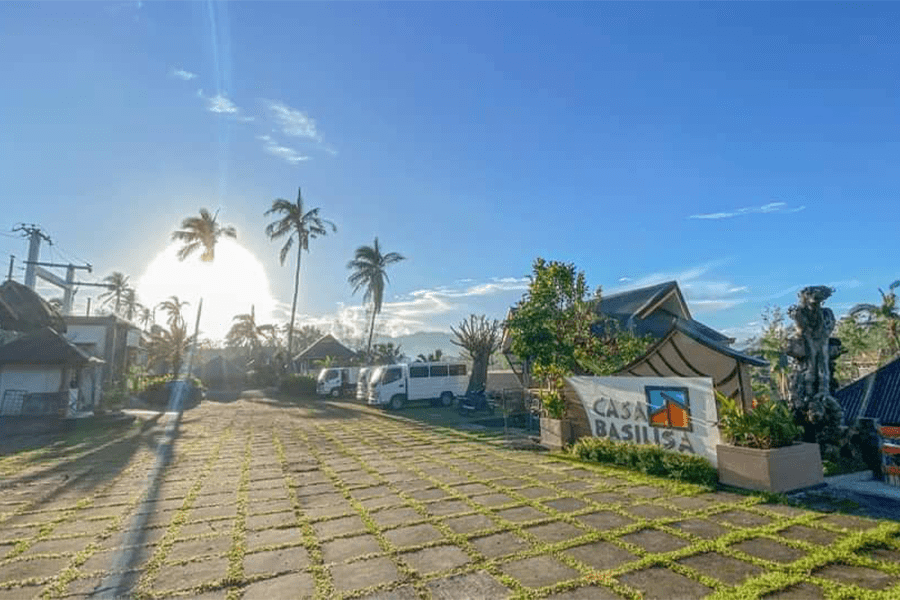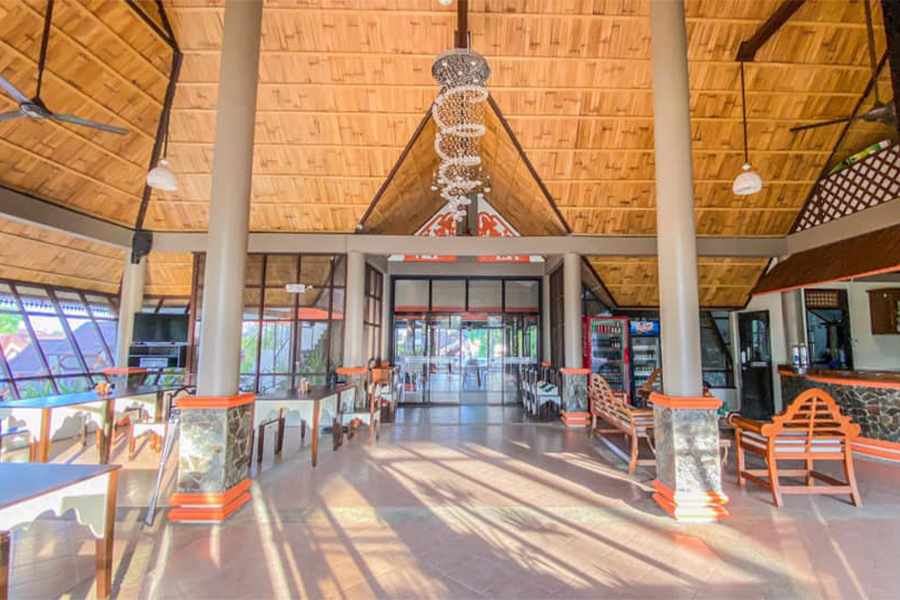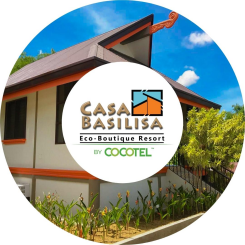 Casa Basilisa Eco Boutique Resort by Cocotel
Diversion Road, San Rafael, Guinobatan,Albay, Philippines
Casa Basilisa by Cocotel is a special interest resort that offers an ideal place for the tired and weary to rest and rejuvenate. Cleverly located at the center of world-renowned ecotourism sites in the Bicol Peninsula, such as Mayon Volcano, Donsol Whale Sharks (Butanding), and CamSur Watersports Complex (CWC). Mayon Volcano dominates the resort's scenic countryside landscape. The base of this 2,421-meter active volcano is highly fractured with springs from which free-flowing waters emanate. These natural springs were harnessed to create a unique attraction that showcases Asian architecture, renewable energy such as solar, wind, and biogas, and a riverbank bioengineering protection system. Very unassuming from the outside, it has never failed to surprise. As one foreign guest excitedly remarked on mobile upon setting foot at the resort: "Honey, come over. I found paradise!"
---



---
Available Rooms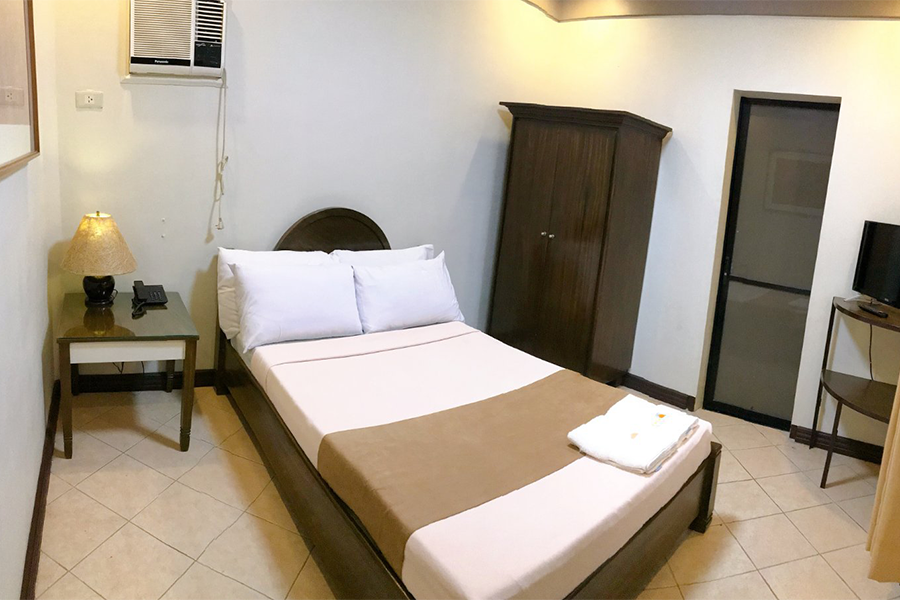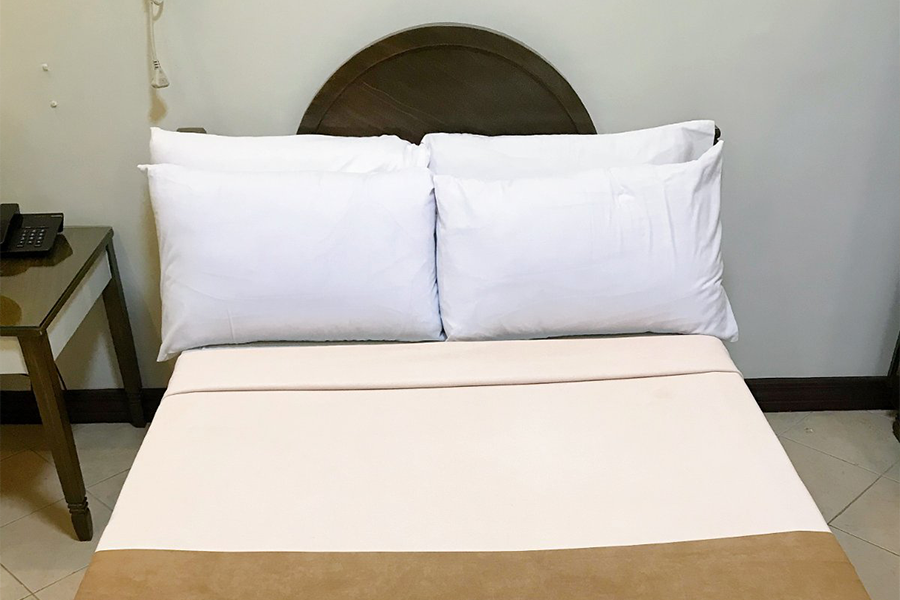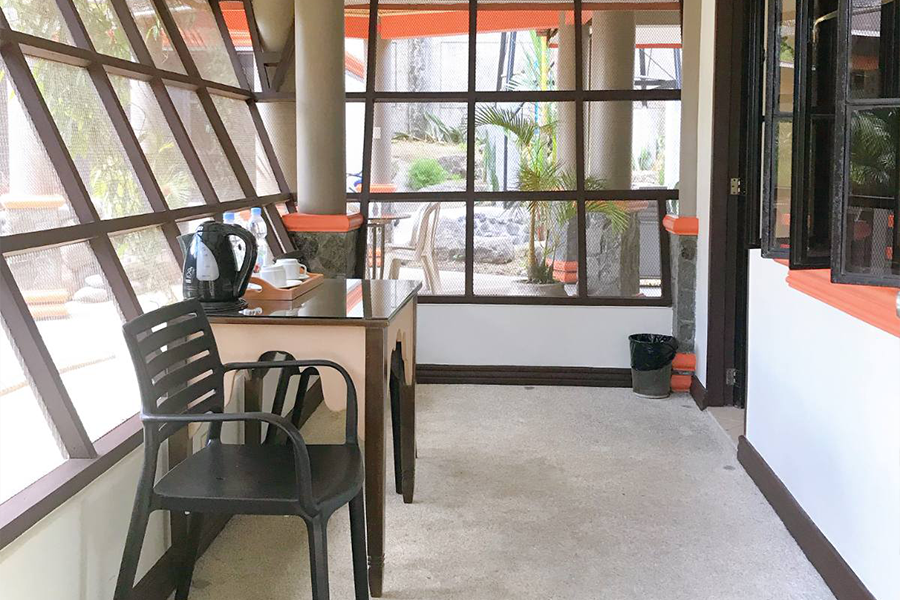 Casitas Small
max Adults 2 , Extra Person Allows 0
Room with 1 double sized bed

Good for 2 pax

Basic Toiletries

Hairdryer

Slippers

Airconditioner

TV

Electric Kettle

Telephone

Electric Water Heater
---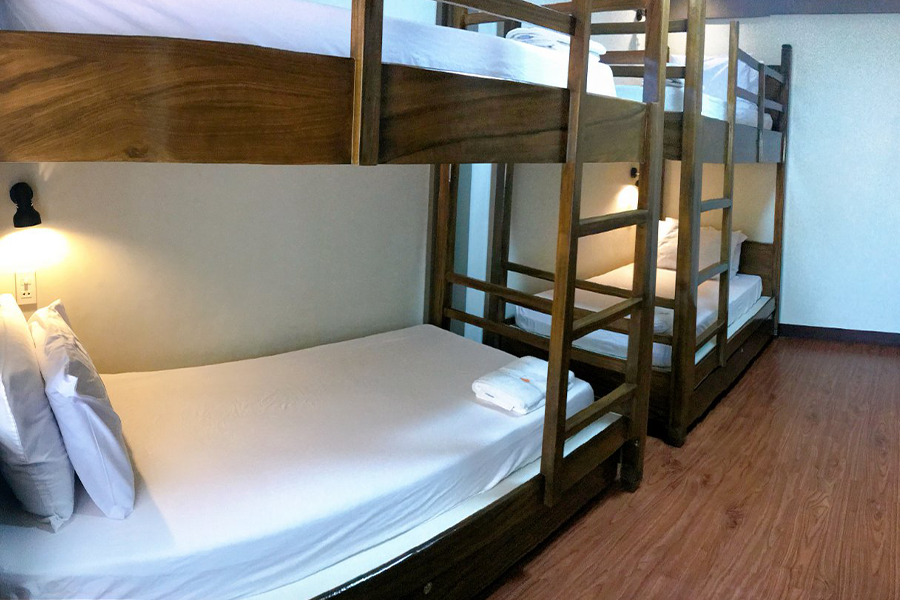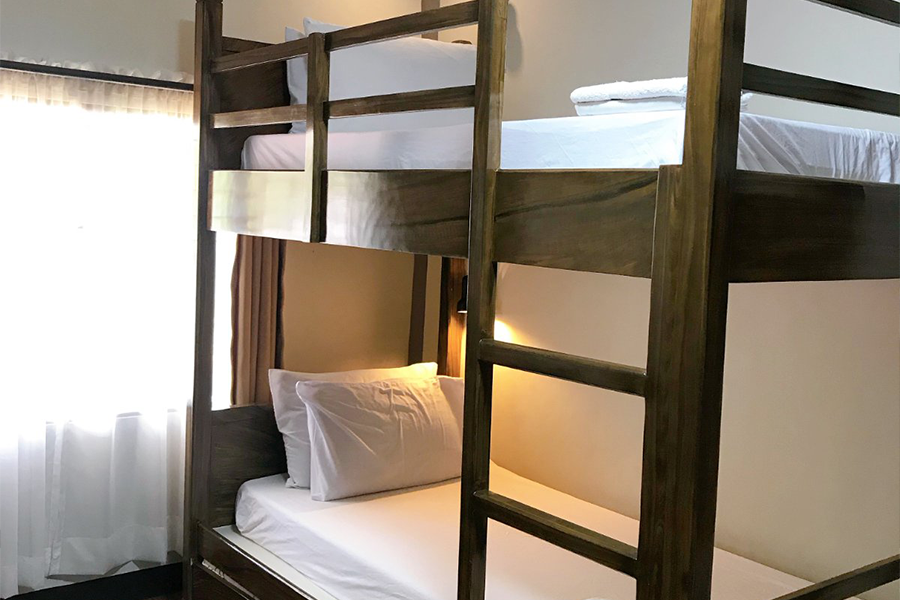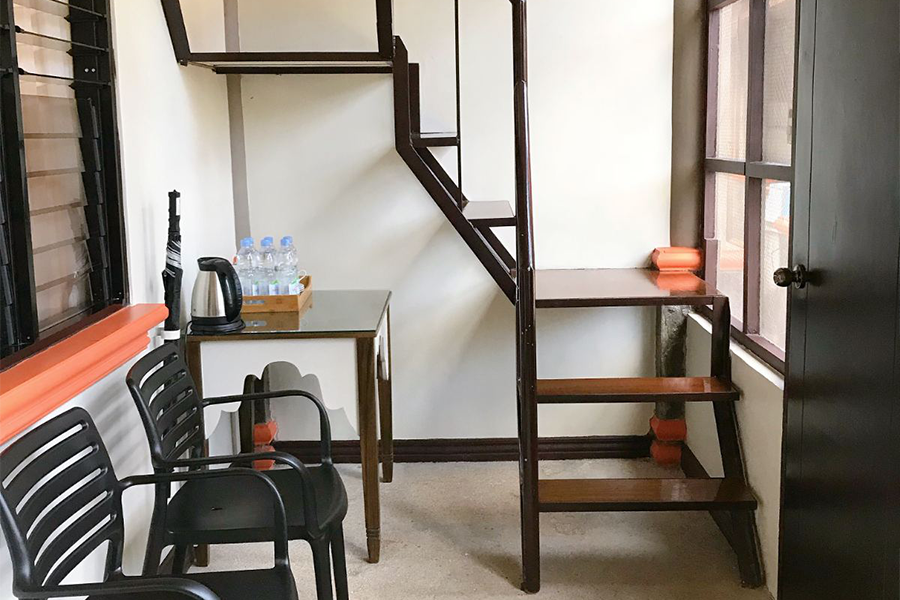 Casitas Big
max Adults 6 , Extra Person Allows 0
Room with 1 Double Sized Bed, Single Bed (bunk beds)

Good for 6 pax

Basic Toiletries

Hairdryer

Slippers

Airconditioner

TV

Electric Kettle

Telephone

Electric Water Heater
---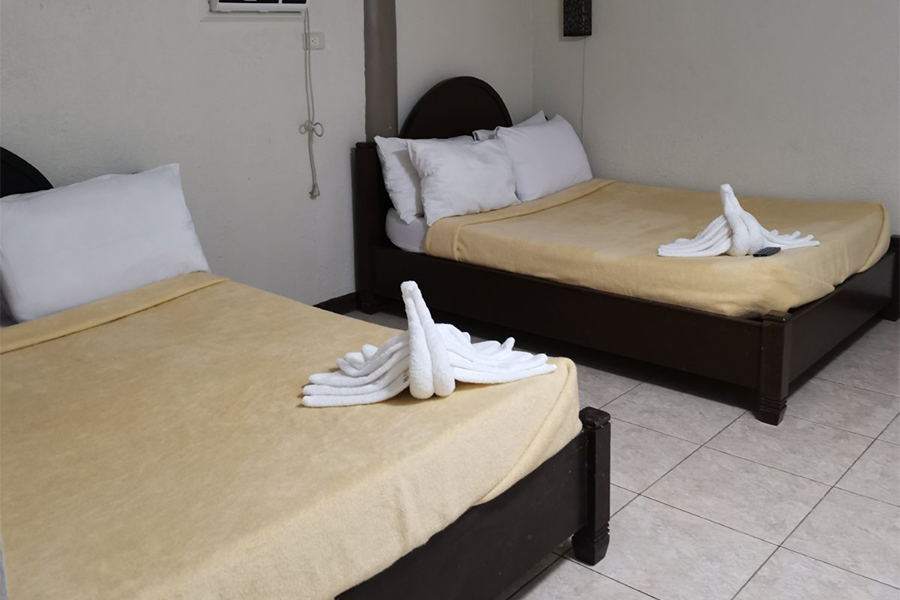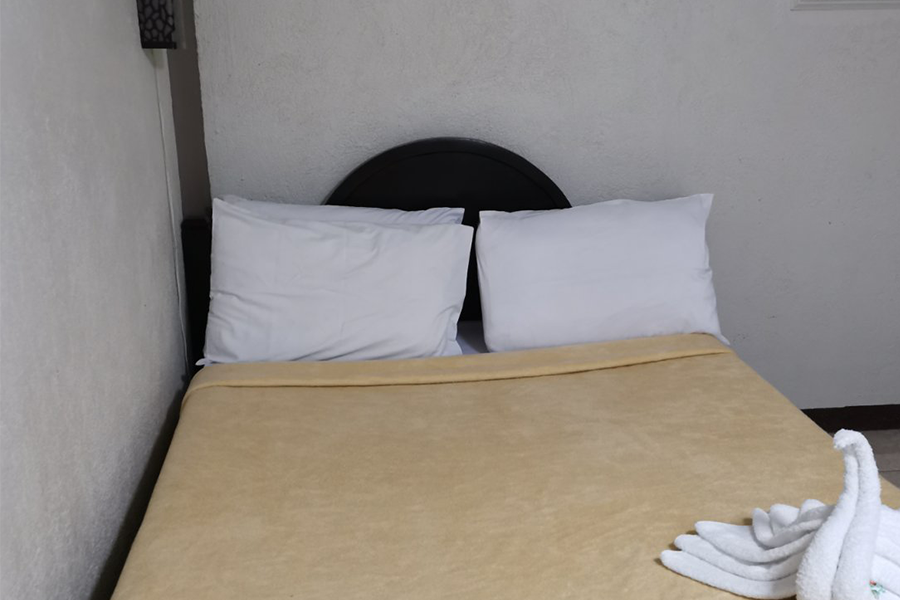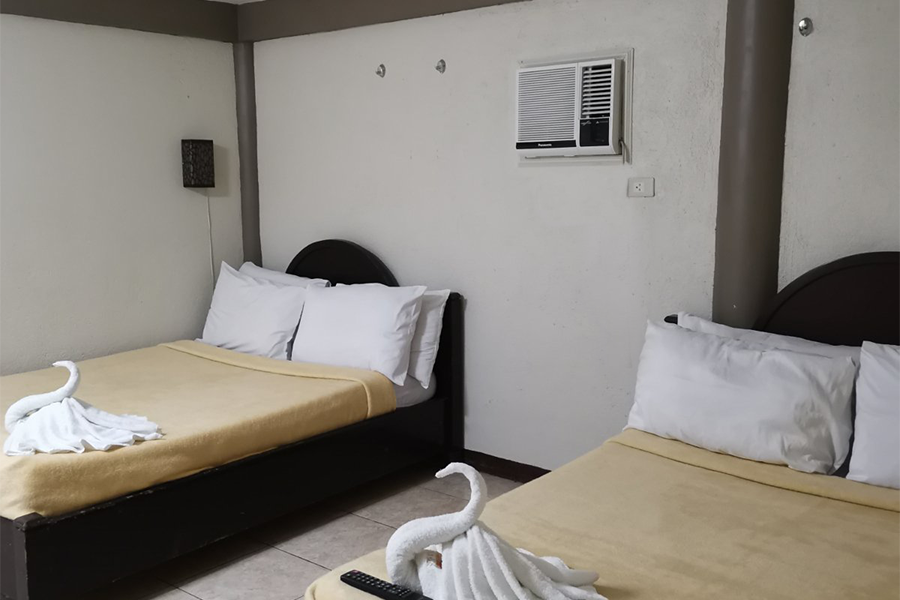 Riverbank Villa Small
max Adults 4 , Extra Person Allows 0
Room with 2 Double sized Beds

Good for 4 pax

Basic Toiletries

Hairdryer

Slippers

Airconditioner

TV

Electric Kettle

Telephone

Electric Water Heater
---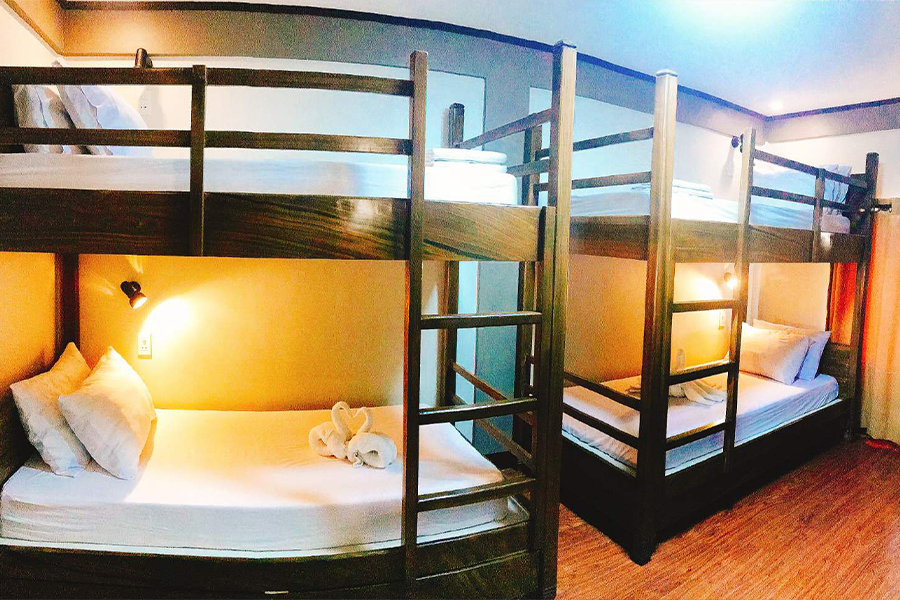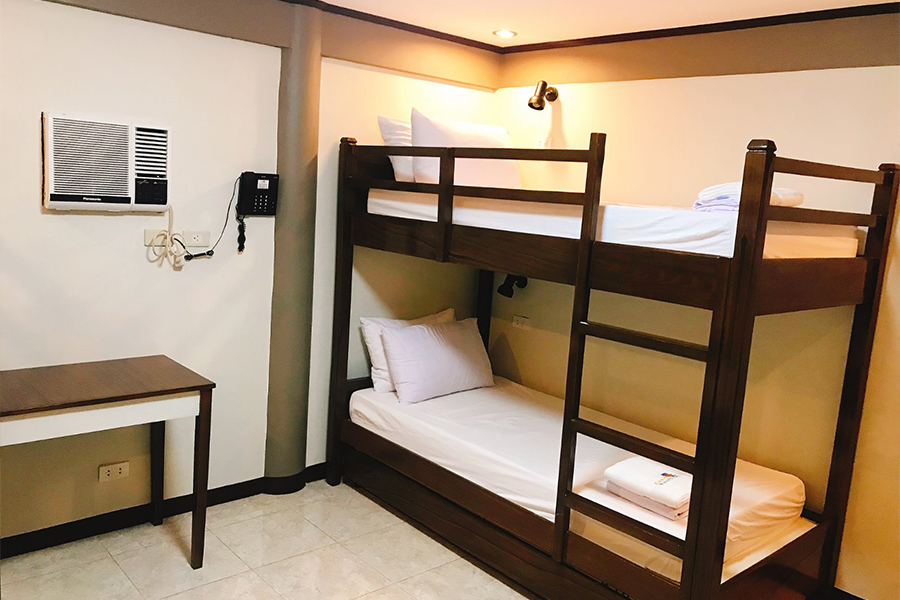 Riverbank Villa Big
max Adults 7 , Extra Person Allows 0
Room with 2 Double-sized Beds, 4 Single Beds(bunk beds)

Good for 7 pax

Basic Toiletries

Hairdryer

Slippers

Airconditioner

TV

Electric Kettle

Telephone

Electric Water Heater
---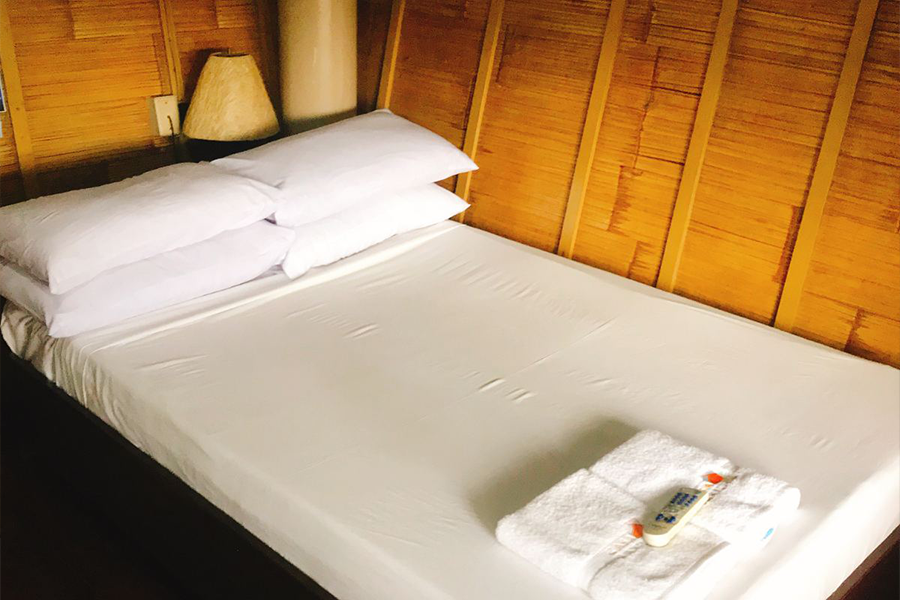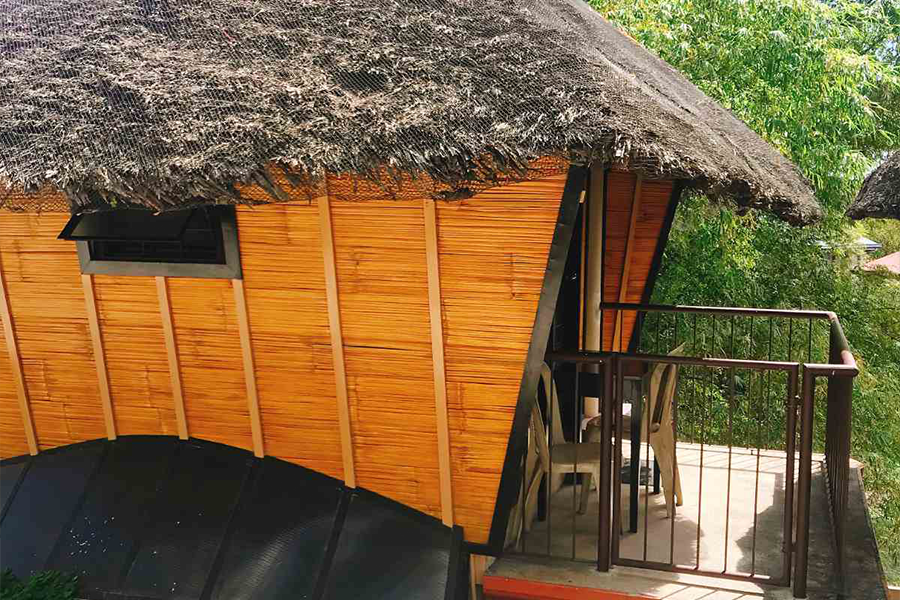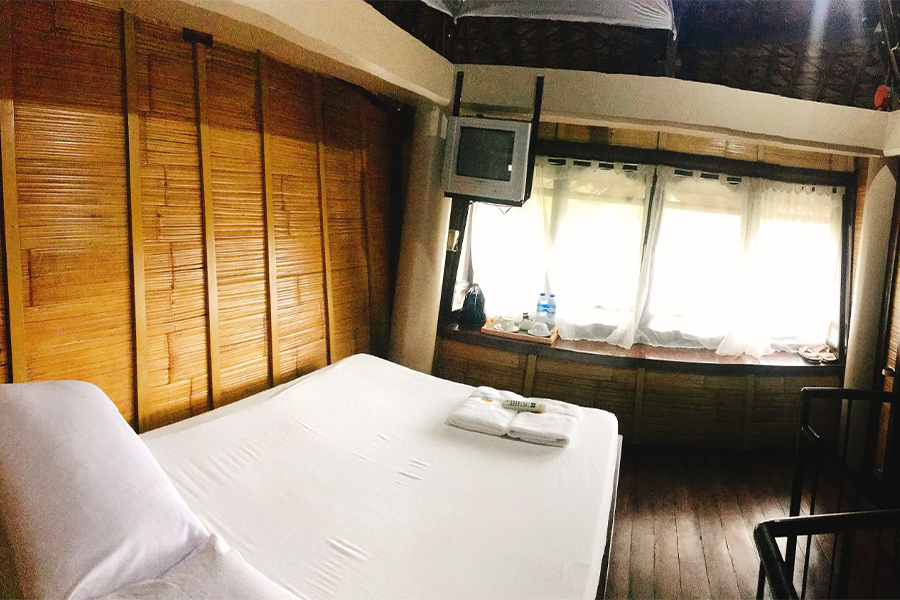 Riverbank Cottages (Fan)
max Adults 2 , Extra Person Allows 0
Room with 1 Double-sized Bed

Good for 2 pax

Basic Toiletries

Hairdryer

Slippers

TV

Electric Kettle

Telephone
---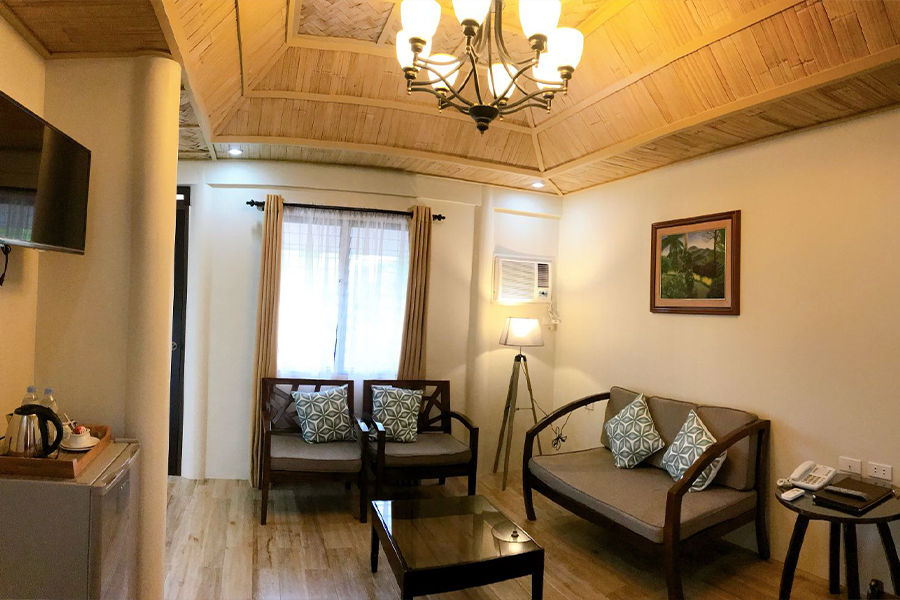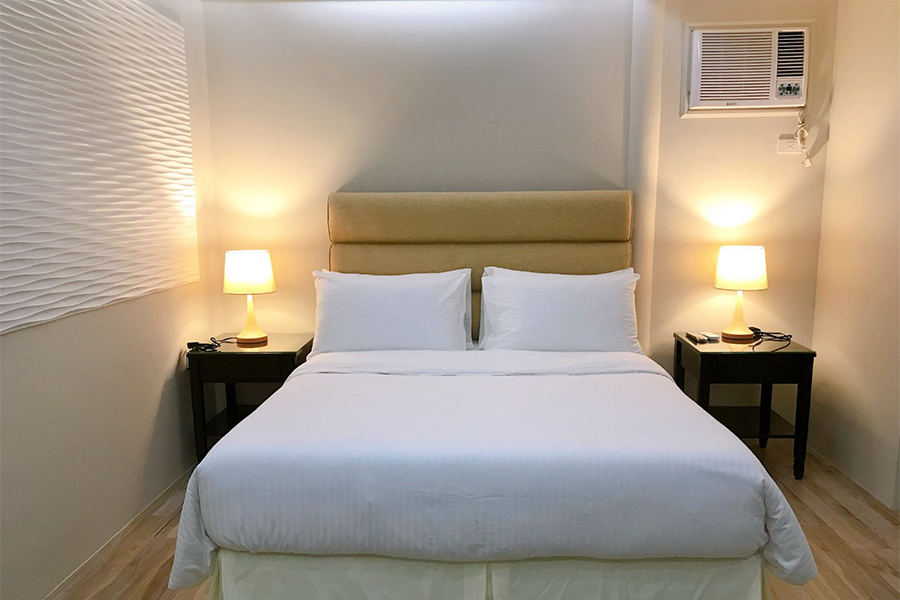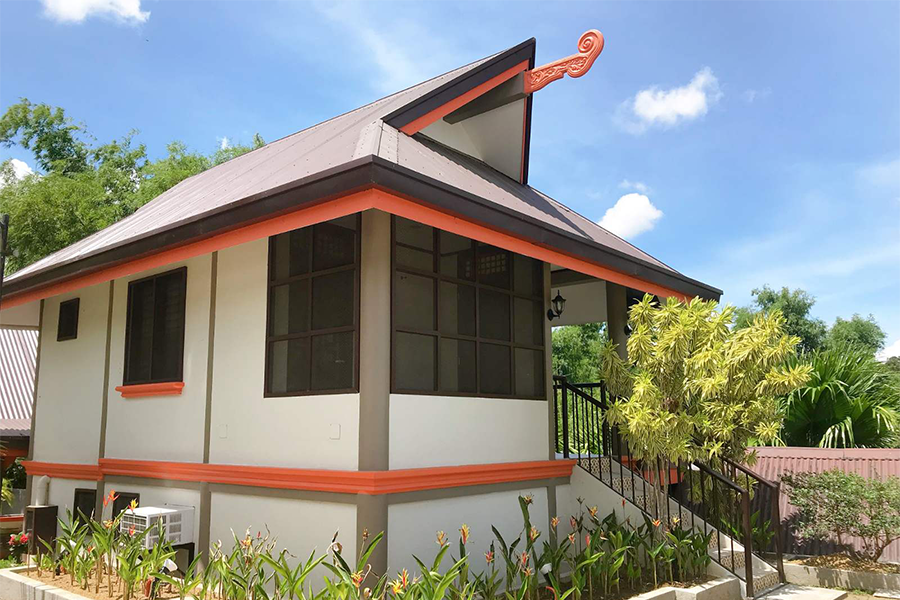 Executive Cottage
max Adults 2 , Extra Person Allows 0
Good for 2 pax

Basic Toiletries

Hairdryer

Slippers

Airconditioner

TV

Electric Kettle

Telephone

Electric Water Heater
---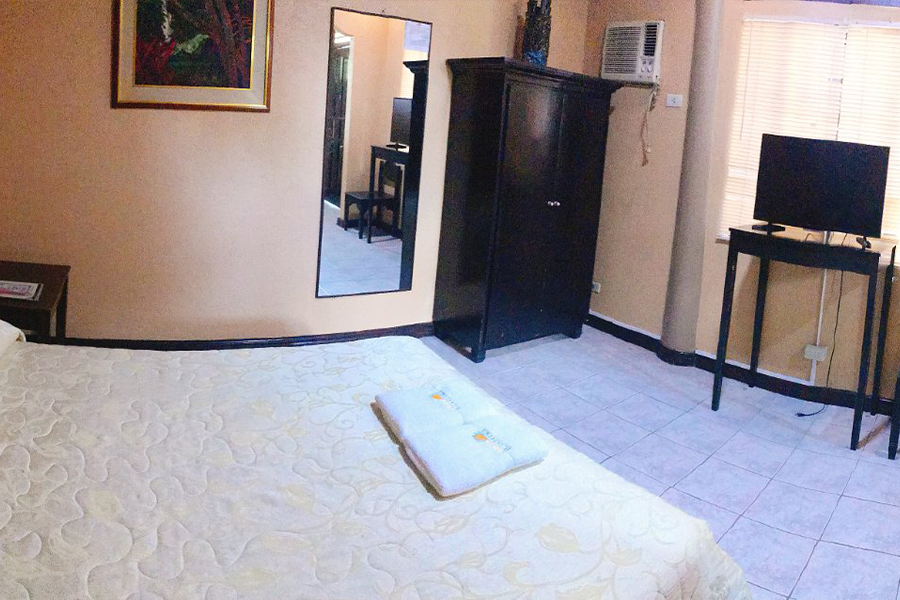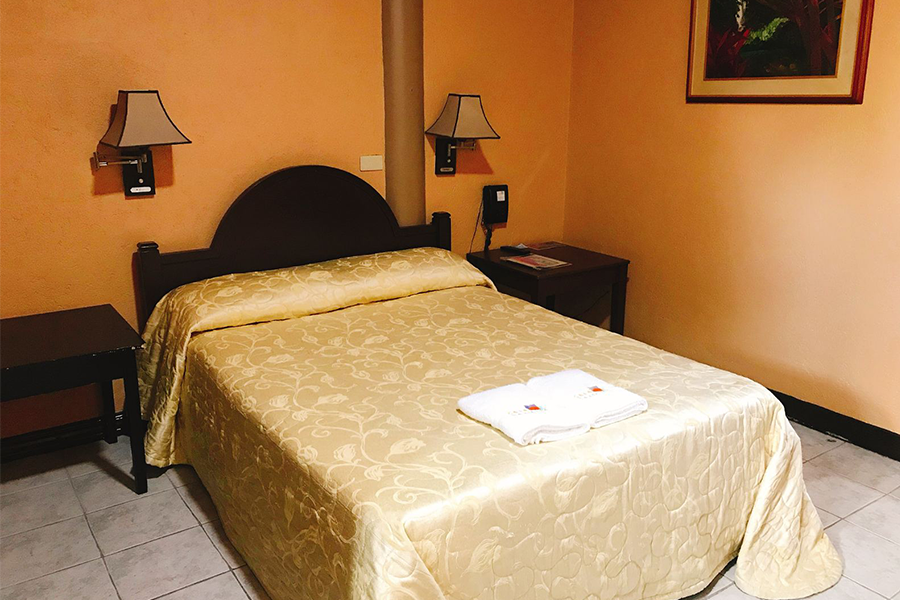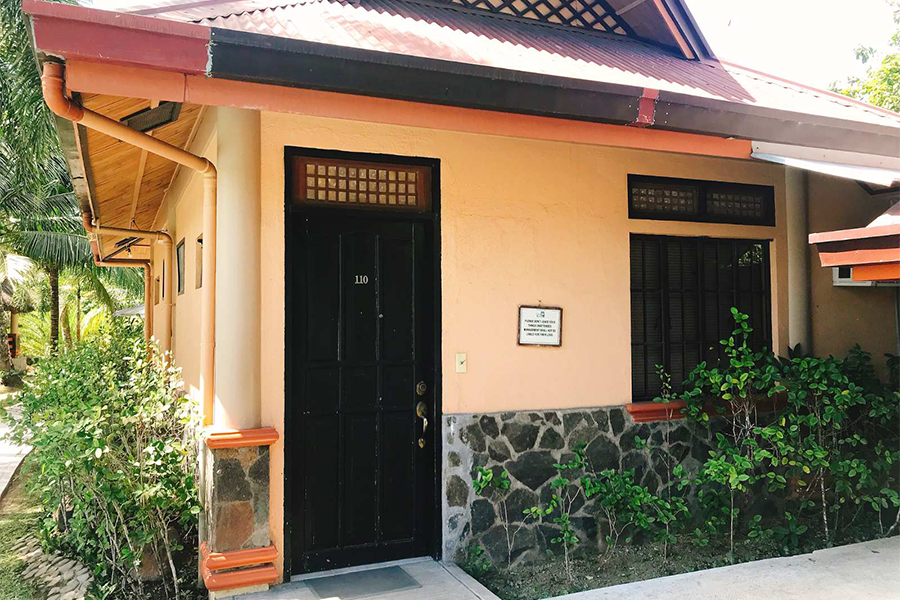 Guest Villa
max Adults 2 , Extra Person Allows 0
Good for 2 pax

Basic Toiletries

Hairdryer

Slippers

Airconditioner

TV

Electric Kettle

Telephone

Electric Water Heater
---
Lagoon Cottage
max Adults 7 , Extra Person Allows 0
Good for 7 pax

3 Master (with Aircon) & Mezzanine Rooms (with Fan)

Basic Toiletries

Hairdryer

Slippers

Airconditioner

TV

Kitchen

Electric Kettle

Telephone

Electric Water Heater
---
---
Things Need To Know
Check-In Time - 2:00PM 

Check Out Time - 12:00NN 

Breakfast is included.

Valid ID with the same information as the booking details must be presented. 

Guest must present a copy of their Hotel Voucher/Confirmation letter upon Check-in.  

Extra Bed is subject to availability and may incur additional charges. 

Corkage Fee may be assessed upon check-in. 

Walk-ins are not allowed

In general, cooking inside the rooms are prohibited, except to rooms with kitchen.

Smoking is strictly prohibited inside the rooms and restaurant.

Guests may held liable for any loss or damaged of hotel assets and facilities, except if damage is due to normal wear and tear.

The hotel shall be responsible for the safety of guests' belongings in the room, except for valuables (money, jewels, securities, mobile computers, etc.)

Cancellation Policy: Bookings made are considered Non-Refundable, Non-Cancellable and Non-Rebookable once finalized. Failure to arrive at the resort/Hotel shall be a result of No show and shall be treated as 100% charged. 
Front Office Hours: 7A.M-9P.M
Time in accepting guests: check-in 2PM
TRAVEL REQUIREMENTS
Valid ID
For fully vaccinated individuals: Vaccination Card
For unvaccinated or partially vaccinated individuals: Negative results from RT-PCR Results conducted within 48 Hours
---
Location
Diversion Road, San Rafael, Philippines
---
Frequently Asked Questions
Early check-in cannot be guaranteed and is subject to availability of the room.
Yes, pets are allowed (Php 1,000 per night) but not allowed in pool