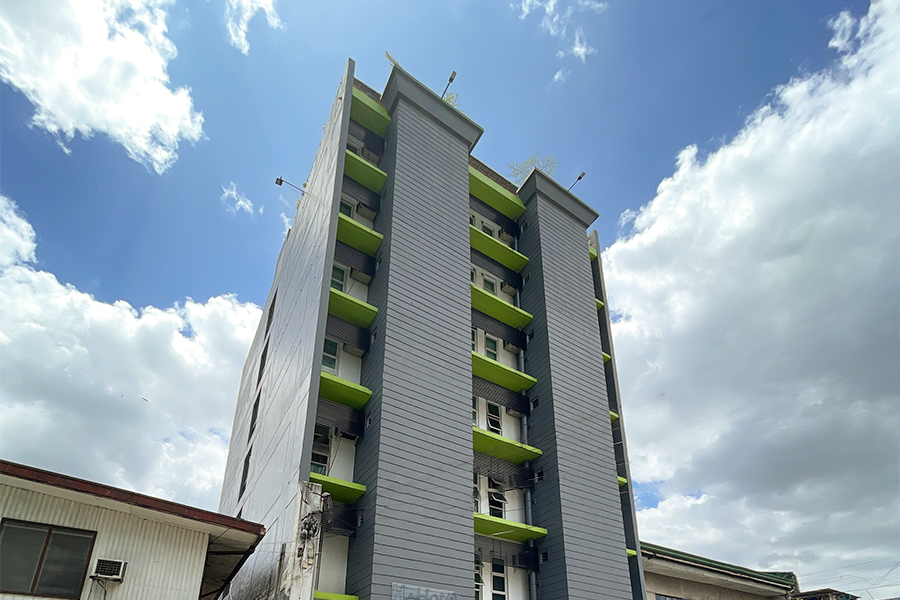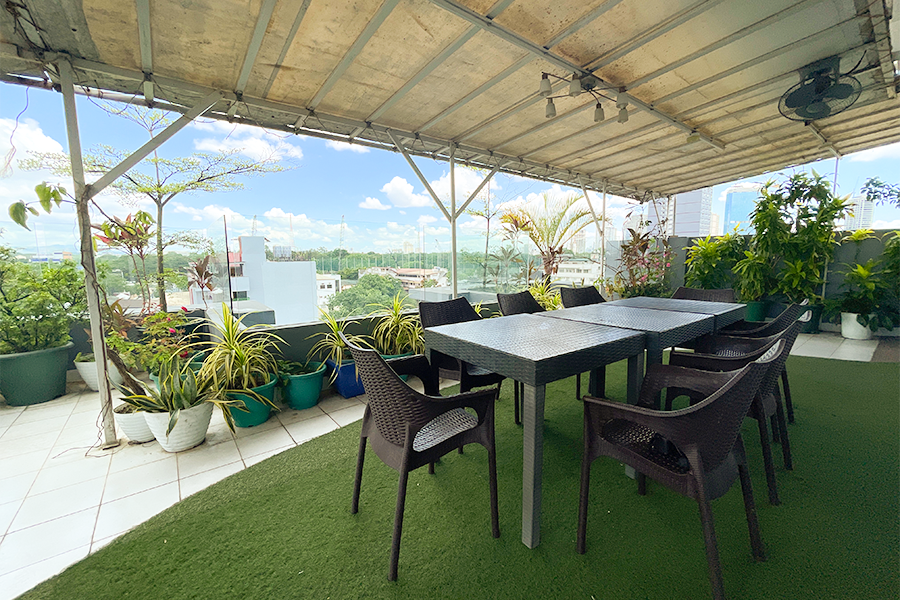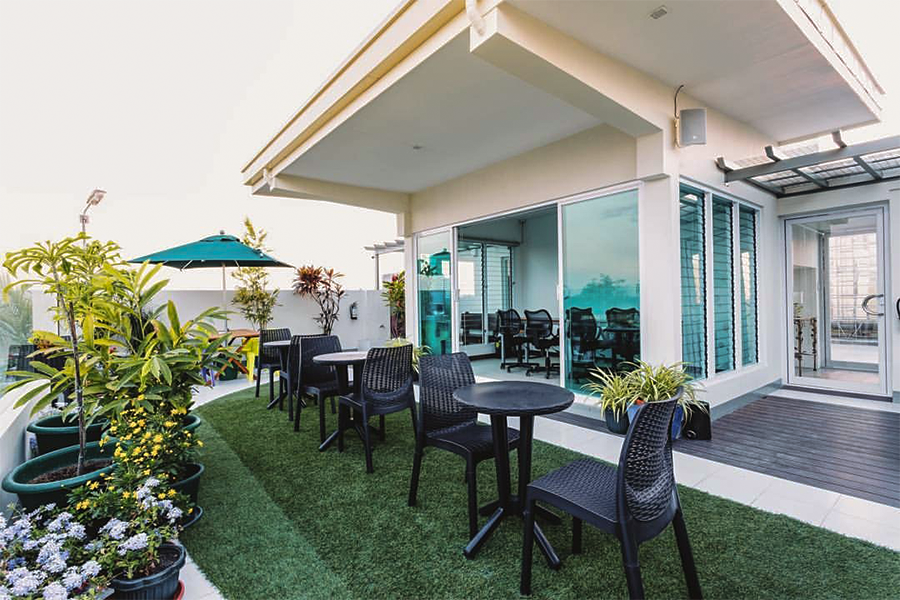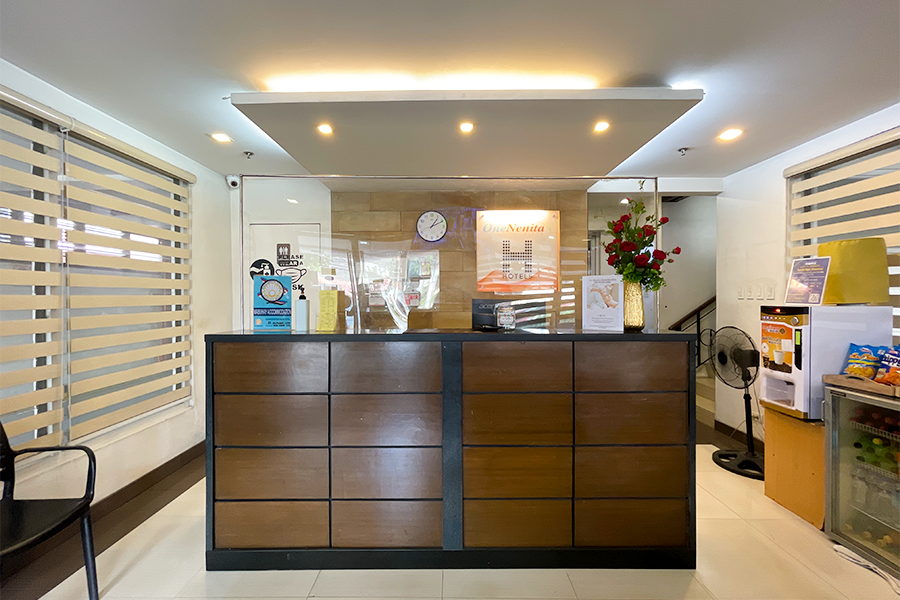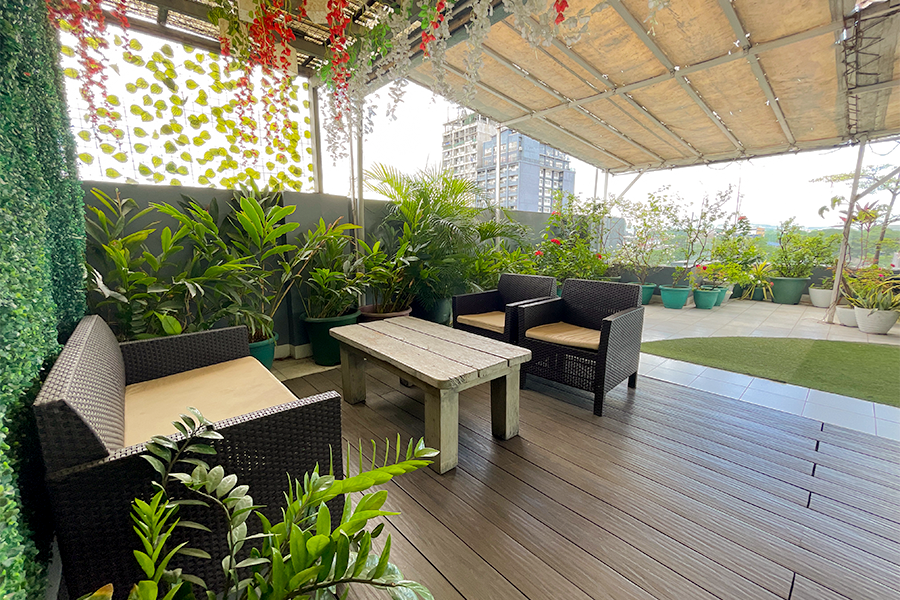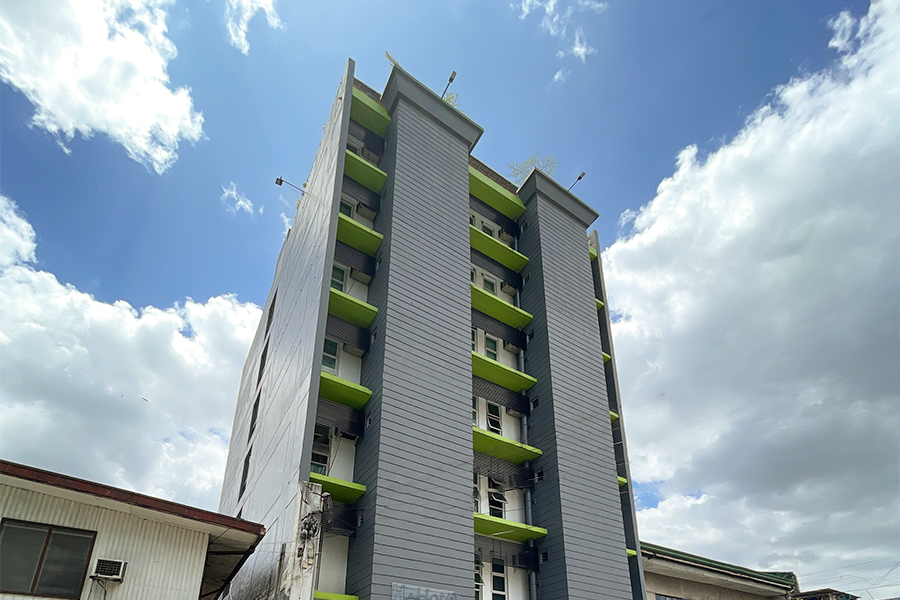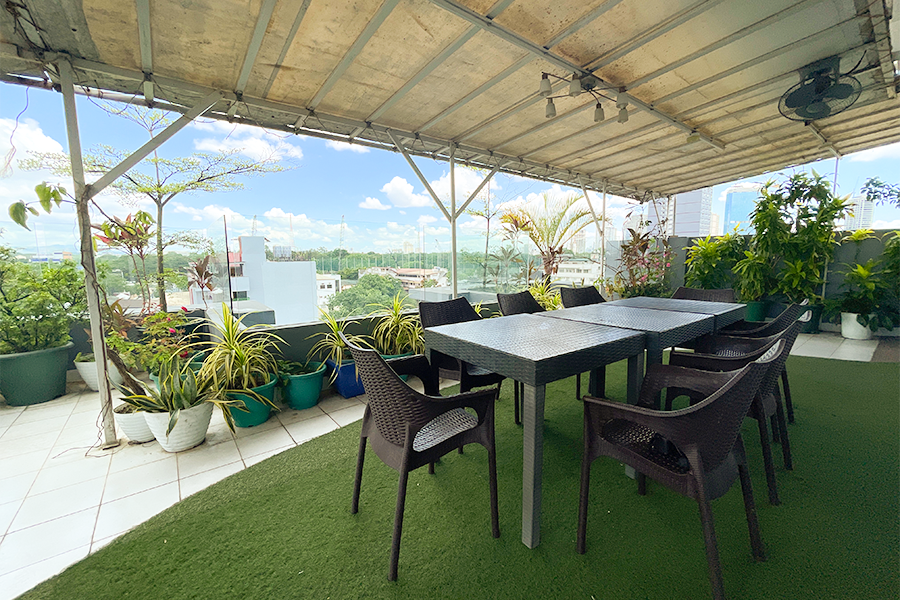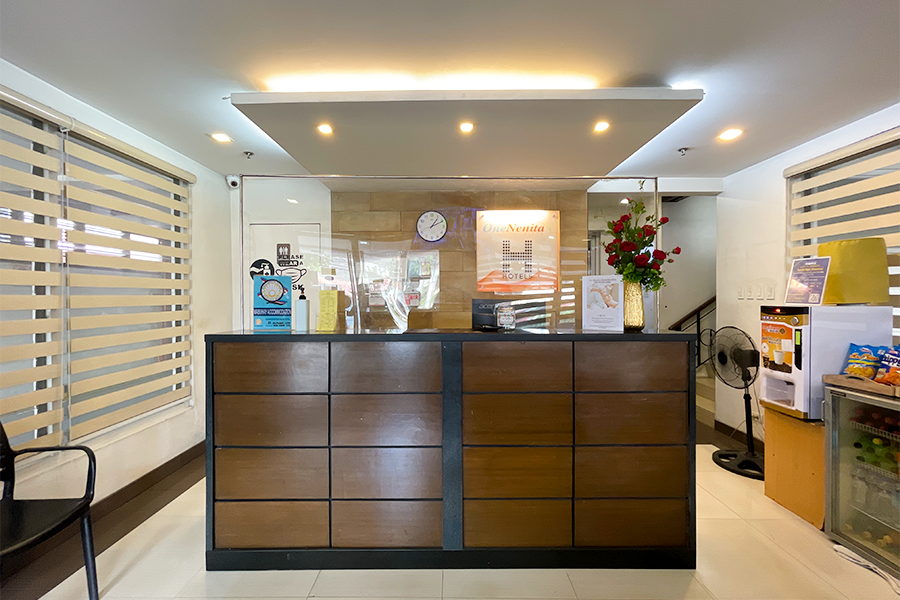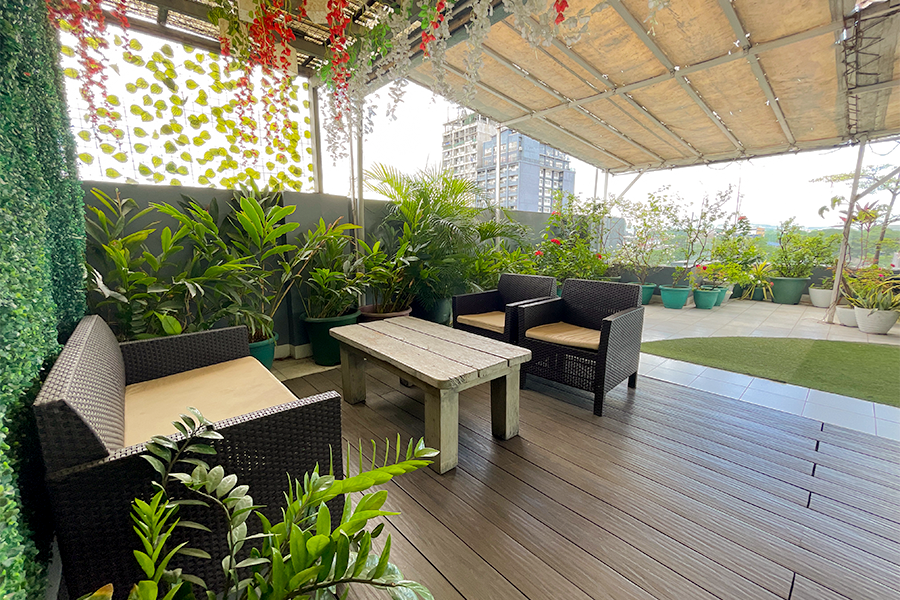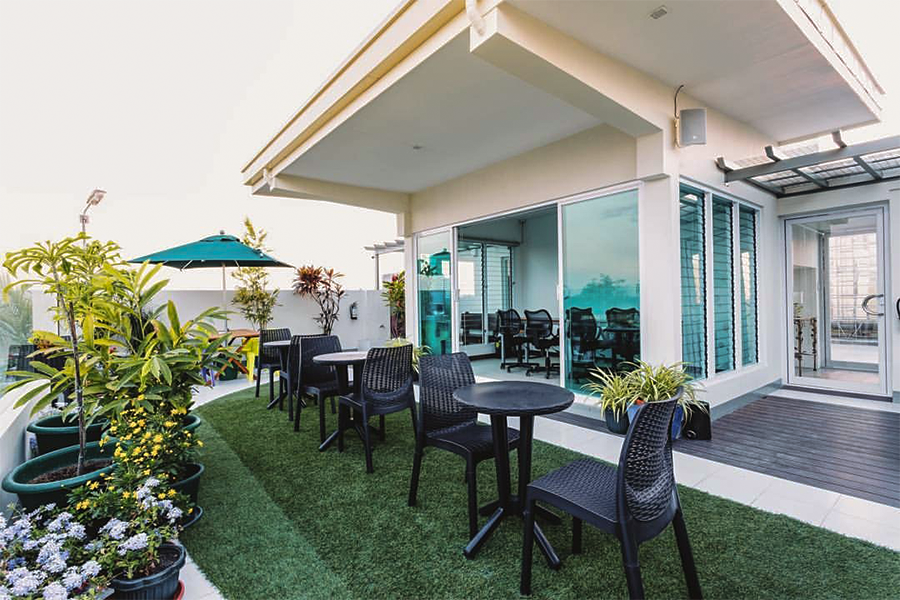 H+ Hotel powered by Cocotel
One Nenita Place, 89 Road, 1 Bagong Pagasa, Quezon City,Metro Manila, Philippines
---






---
Available Rooms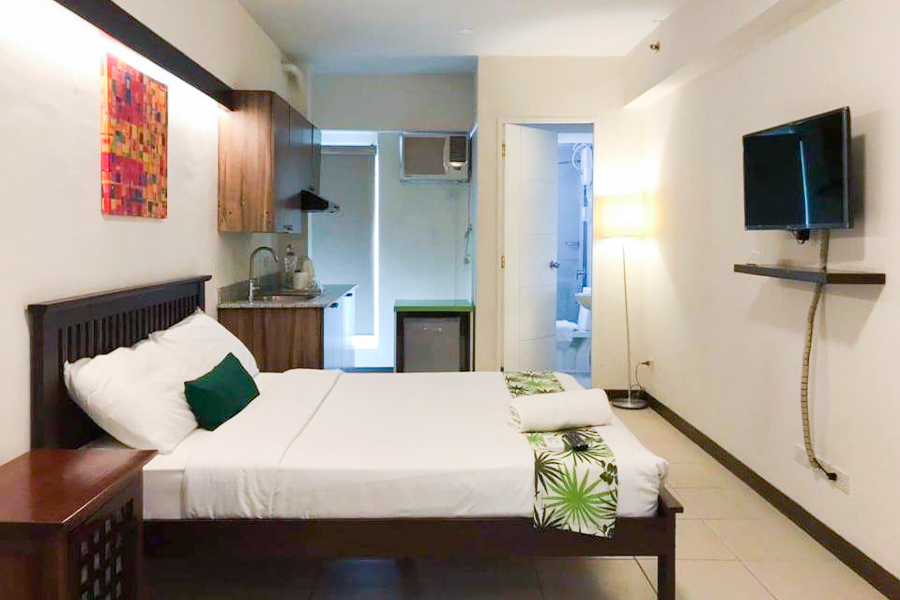 Deluxe Room
max Adults 2 , Extra Person Allows 1
1 Queen-sized bed

Room size: 21 sqm

2 adults (up to 1 extra person)

Non-smoking

Airconditioning

Regular cable channels

Free Wi-Fi

Free bottled water

Spring mattress

Fine linen

Towels

3-in-1 Dispenser for shampoo, conditioner, and body wash

Desk space

Mini refrigerator

Electric kettle

Safety Vault

Clothes rack

Hot and cold shower

Hair dryer upon request

Microwave subject to availability

Room slippers

Daily housekeeping
---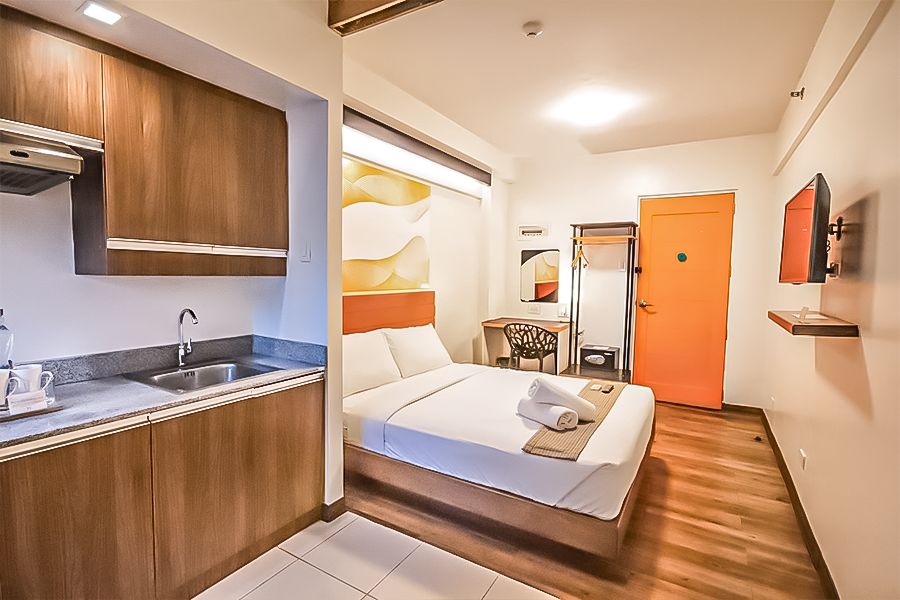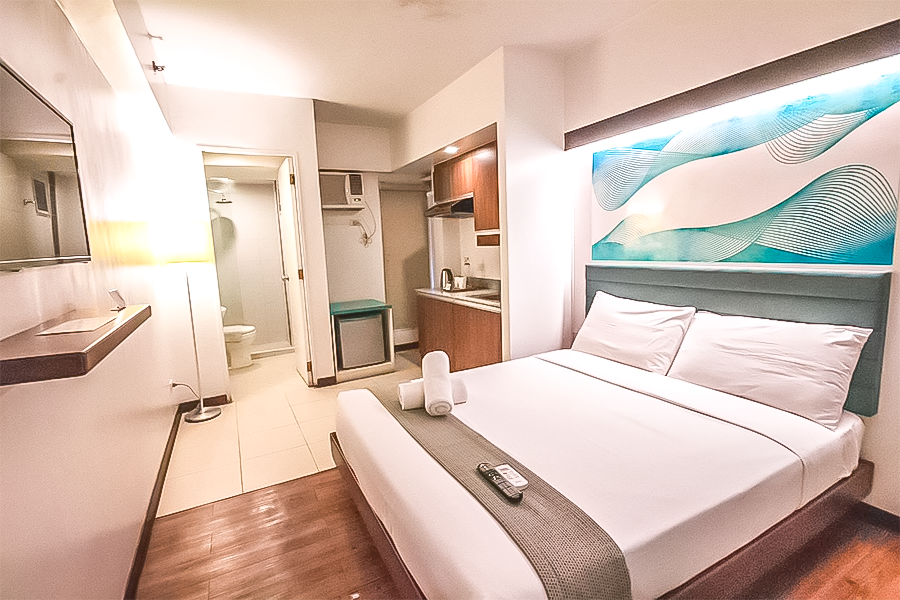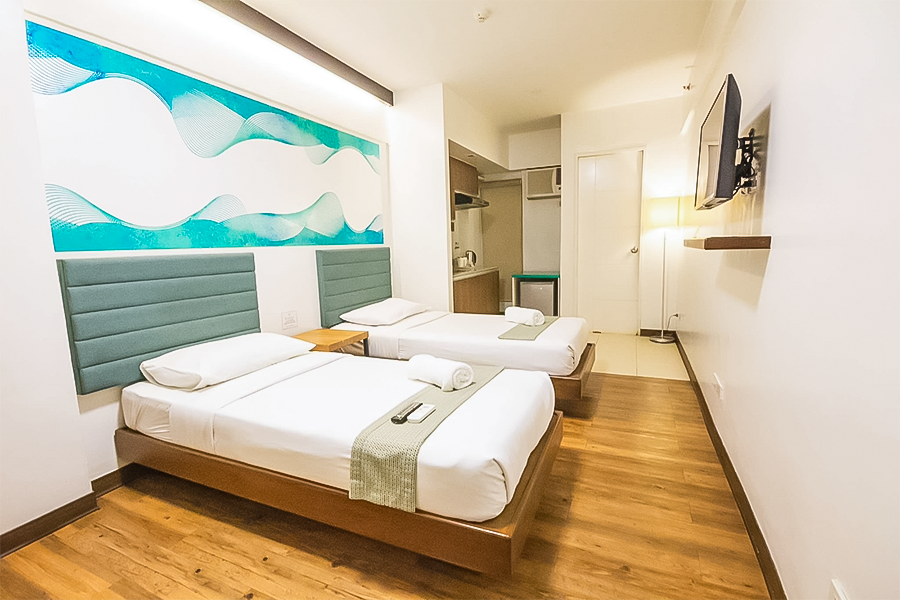 Superior Room
max Adults 2 , Extra Person Allows 1
Extra pax is for bed sharing only

Room is located at the 7th floor

Room size is 21 sqm

Good for 2pax

Room with 1 queen or 2 twin beds

Window

WIFI

Non-smoking room

Air-conditioned room

TV

Mini Ref

Electric Kettle

Bottled water

Private Bathroom

Electric water heater (shower)

Toiletries: Shampoo and Conditioner
---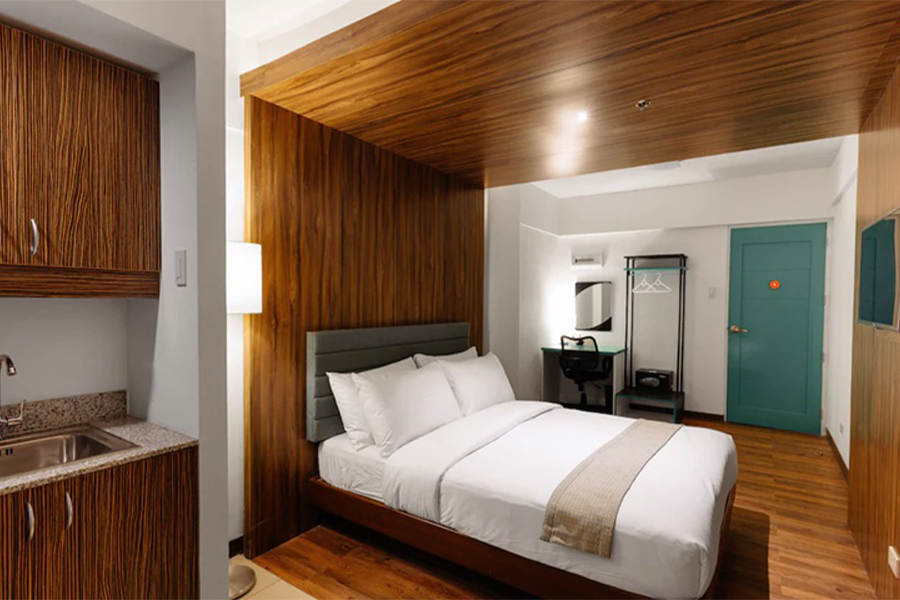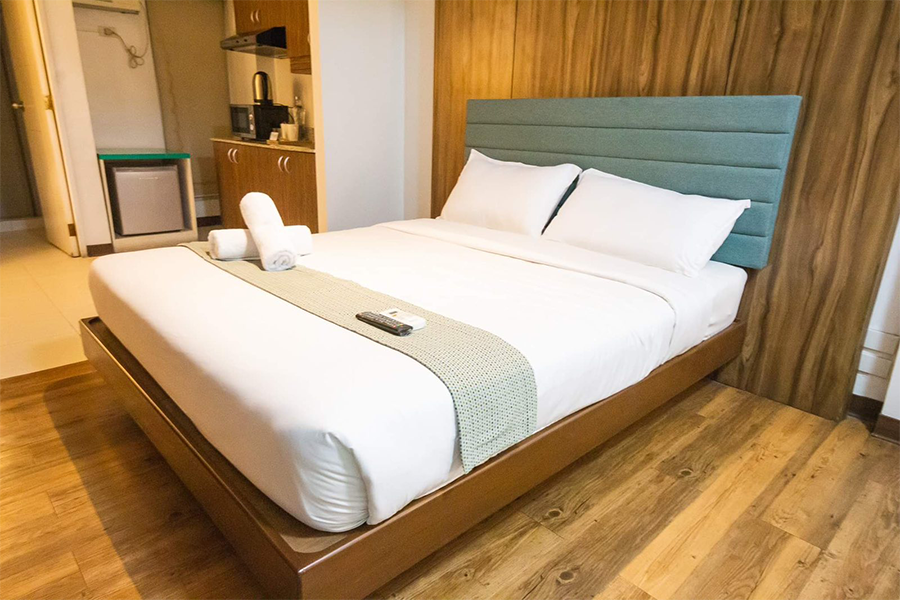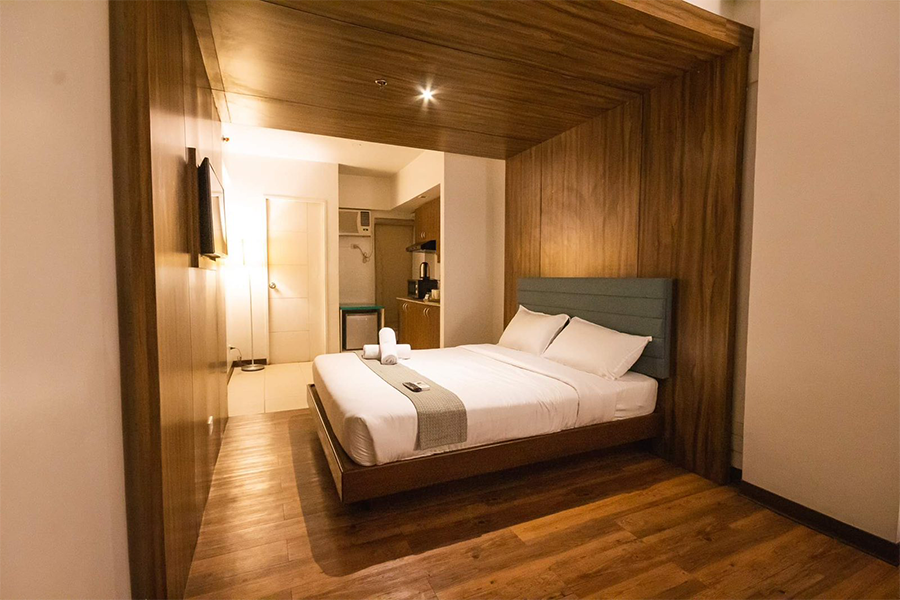 Premier Room
max Adults 2 , Extra Person Allows 0
1 Queen-sized bed

Room size: 23 sqm

2 adults 

Non-smoking

Airconditioning

Regular cable channels

Free Wi-Fi

Free bottled water

Spring mattress

Fine linen

Towels

3-in-1 Dispenser for shampoo, conditioner, and body wash

Desk space

Mini refrigerator

Electric kettle

Safety Vault

Clothes rack

Hot and cold shower

Hair dryer upon request

Microwave subject to availability

Room slippers

Daily housekeeping
---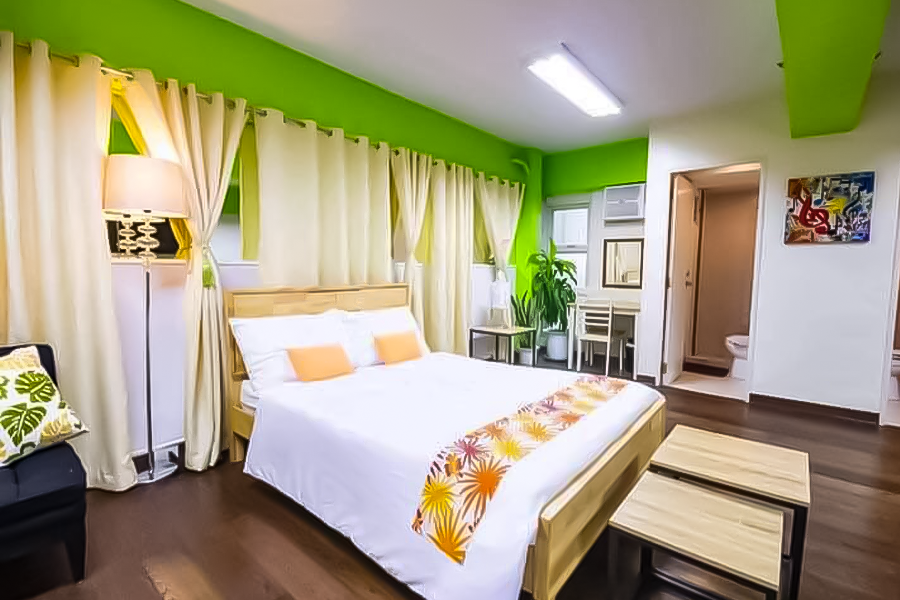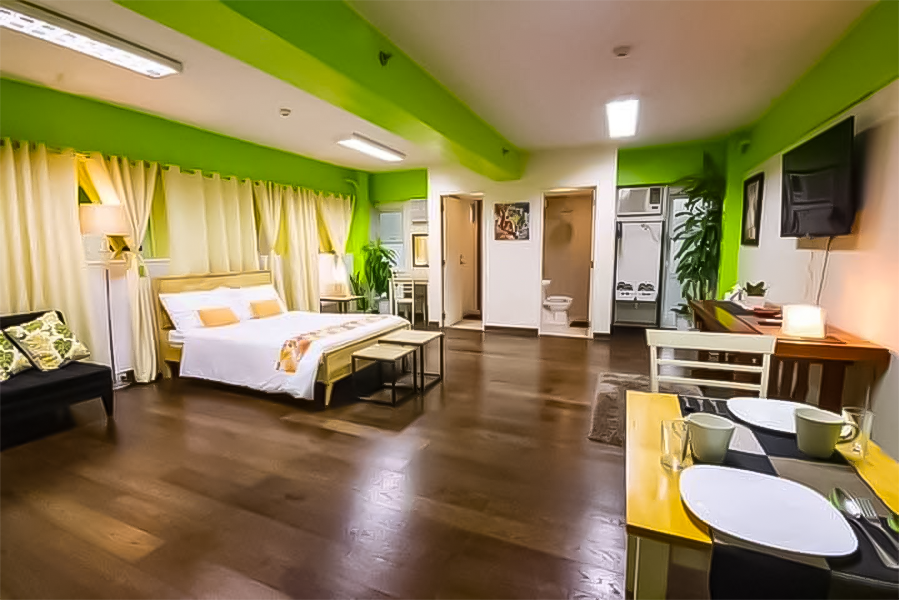 Executive Room
max Adults 2 , Extra Person Allows 0
1 Queen size bed

Room size: 29 sqm

Non-smoking room

2 Aircon Units

Free Wi-Fi
Smart TV
Netflix ready
Free bottled water
His & Her Toilets and Bath
Refrigerator
Microwave
Electric Kettle
Coffee Percolator
Small dining table
Console
Dresses
Towels
3-in-1 Dispenser for shampoo, conditioner, and body wash
Hot and cold shower
Hair dryer upon request
Room slippers
Daily housekeeping
---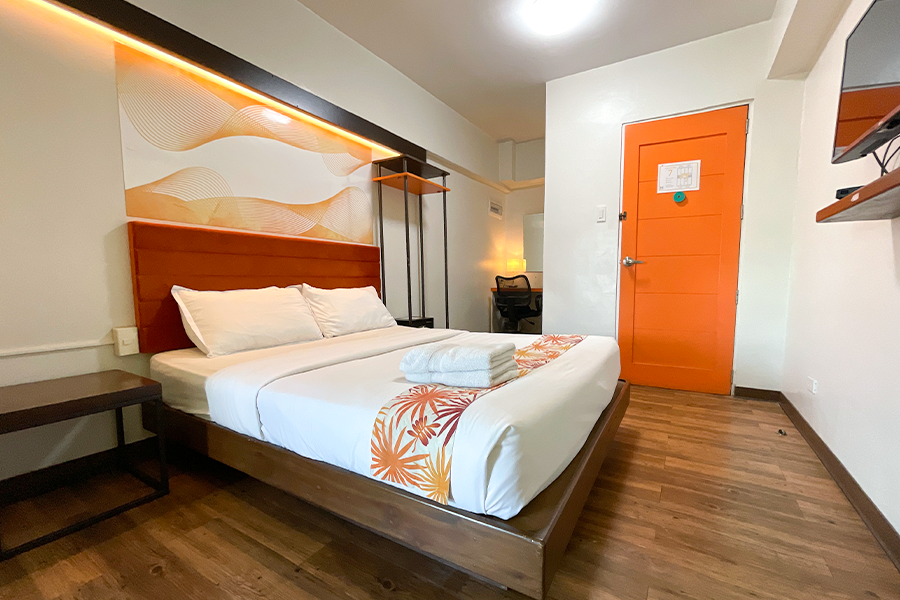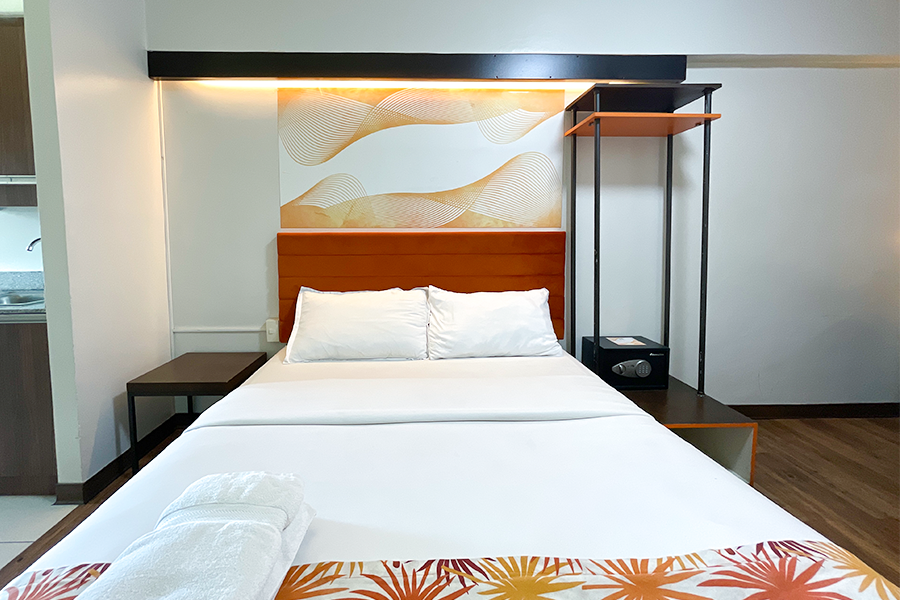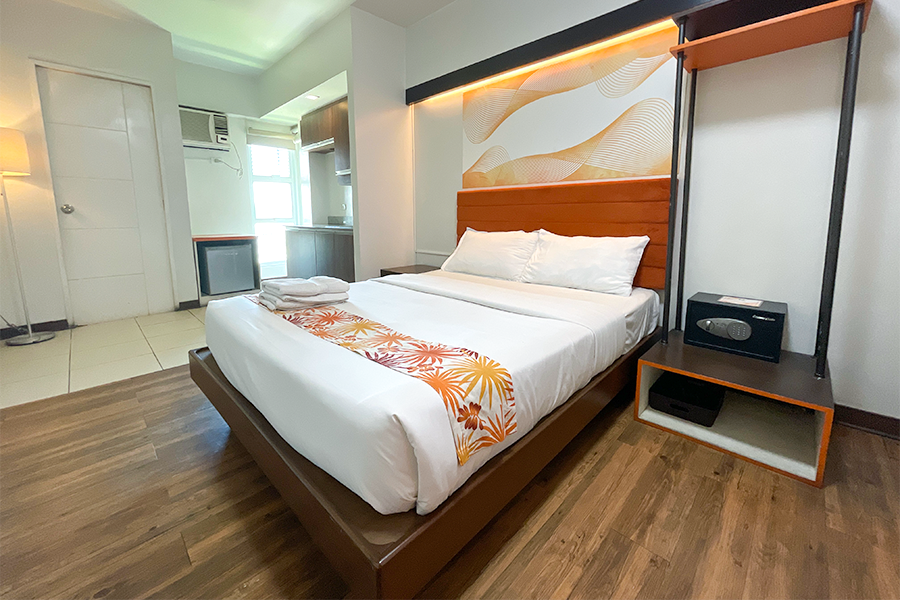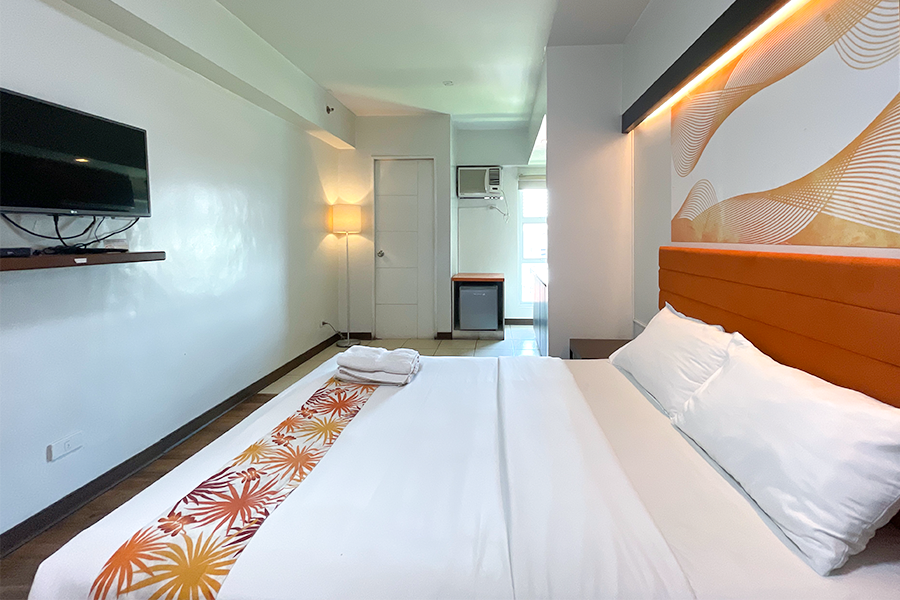 Smart Room
max Adults 2 , Extra Person Allows 1
Extra pax is for bed sharing only

Room is located at the 7th floor

Room size is 21 sqm

Good for 2pax

Room with 1 queen or 2 twin beds

Smart lock

Window

WIFI

Non-smoking room

Air-conditioned room

TV

Mini Ref

Electric Kettle

Bottled water

Private Bathroom

Electric water heater (shower)

Hair dryer
Toothbrush and toothpaste

Toiletries: Shampoo and Conditioner
---
---
Things Need To Know
Check-In Time - 3:00PM

Check-Out Time - 12:00NN

Breakfast is not 

included.

Guest must present the copy of their hotel voucher/confirmation letter upon c

heck-In.

Valid ID with the same information with the booking confirmation must be 

presented.
Security deposit of P500.00 per room upon check in. All security deposits are refundable upon check-out.


Early Check-In and late Check-Out is subject to the availability of the room.

Minors aged 17 years old below will not be allowed to check in without an accompanying adult.


6 years old and below are free of charge as long as sharing with the bed (1 free of charge per room only)

Parking is available on "First Come, First Served Basis". Some of the guest and condo residents' parks at the street at their own risk. We have 24 hours security and CCTV in the building. For Motorcycle, we have designated parking area.
All rooms offered H+ Hotel are non-smoking and even e-cigarettes are prohibited. A cleaning fee of P3,000.00 will be imposed shall this policy be violated or shall be any evidence of smoking the room.
Strictly no bringing or eating of any foul ordered food in the room and strictly "NO" bringing or using narcotics for recreational purposes.


Pets are not 

allowed.

Complimentary WIFI

Noise Curfew is at 10PM

The property has no swimming 

pool.
Cancellation Policy: Bookings made are considered Non-Refundable, Non-Cancellable, and Non-Rebookable once finalized. Failure to arrive at the hotel/resort shall be a result of no show and shall be treated as 100% charged.


---
Location
One Nenita Place, 89 Road, 1 Bagong Pagasa, Philippines
---
Frequently Asked Questions