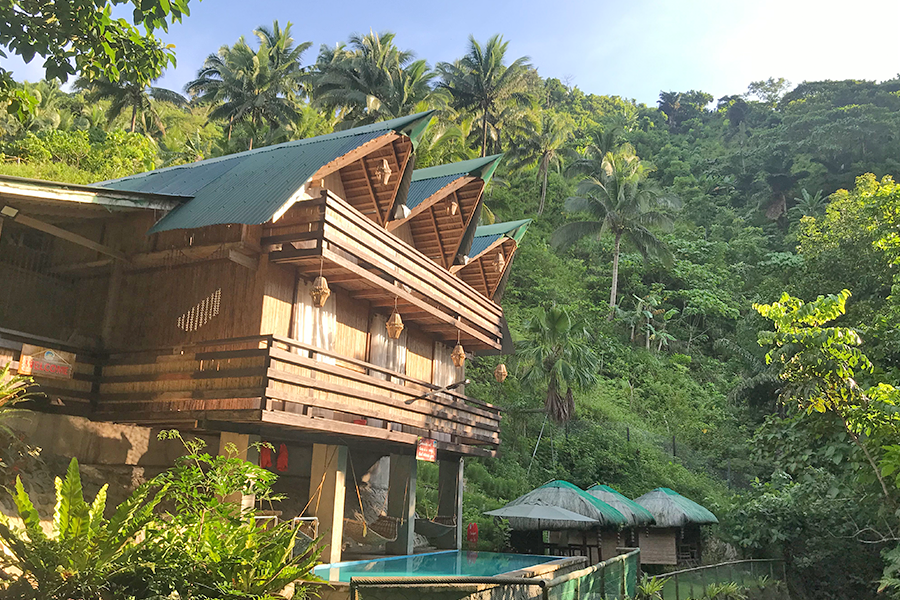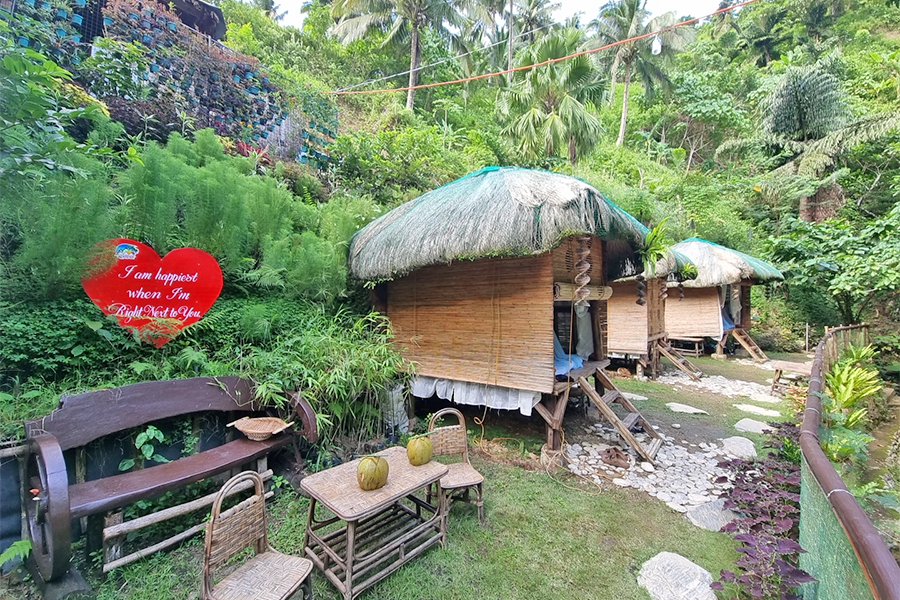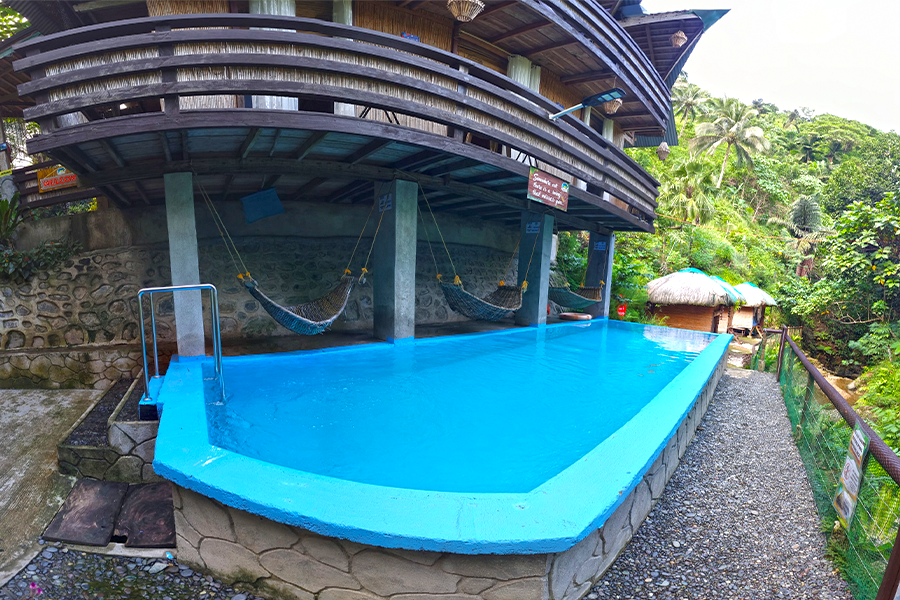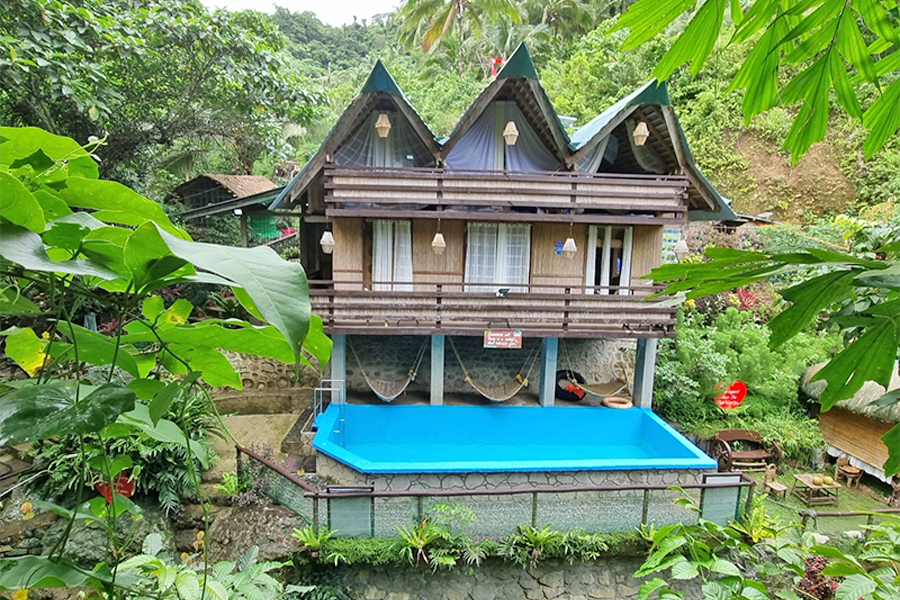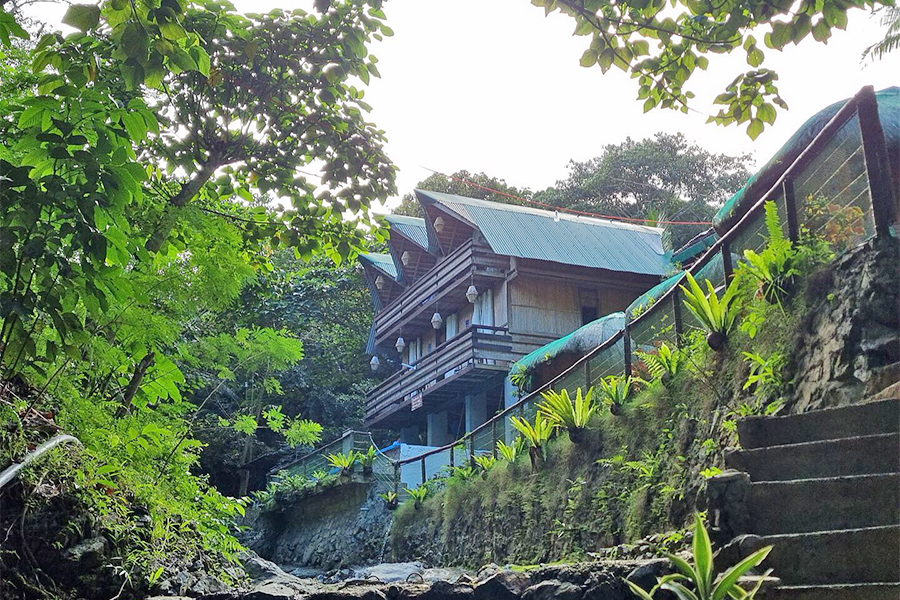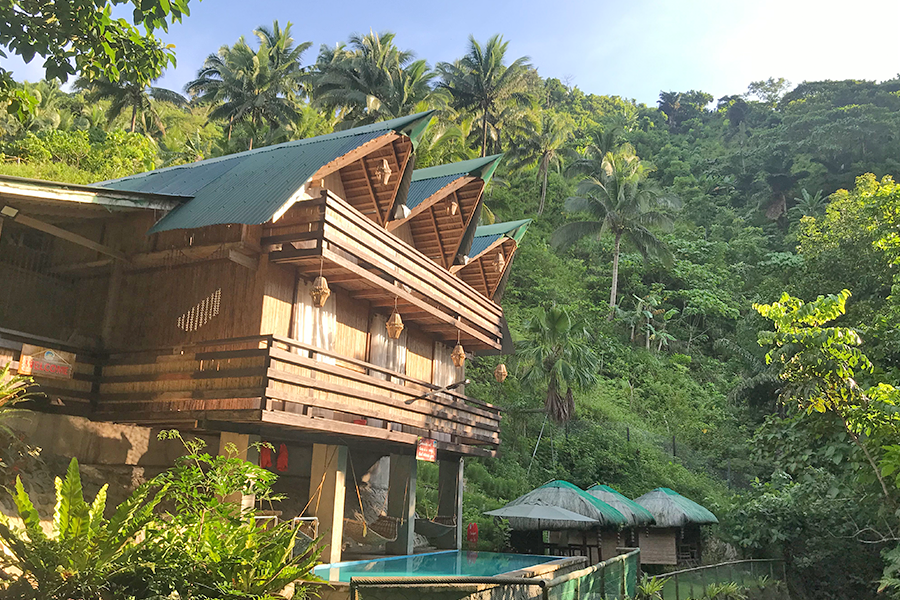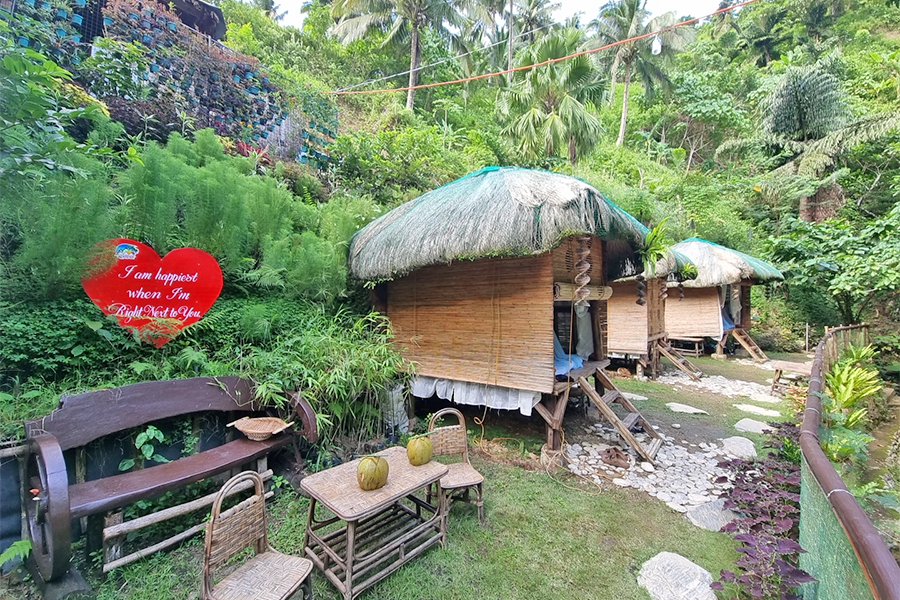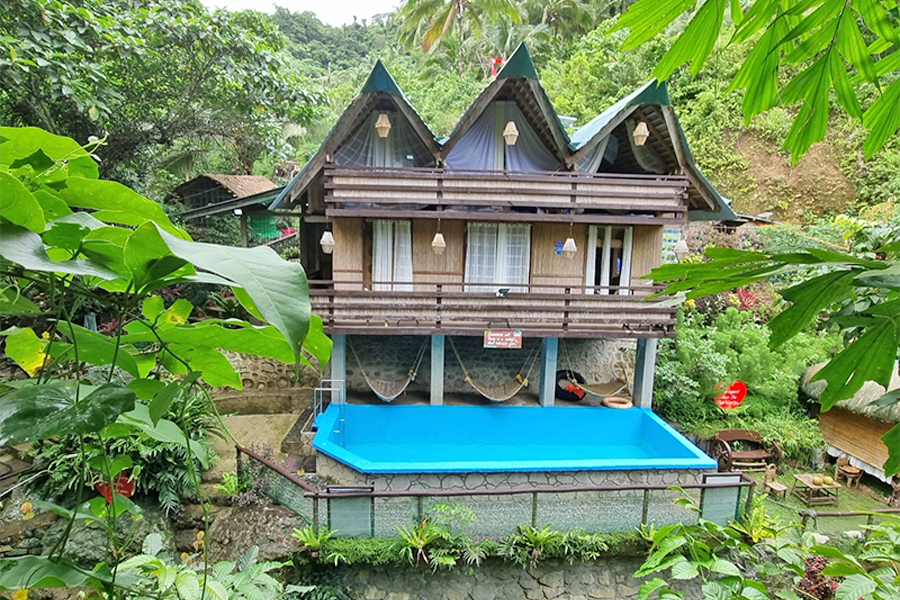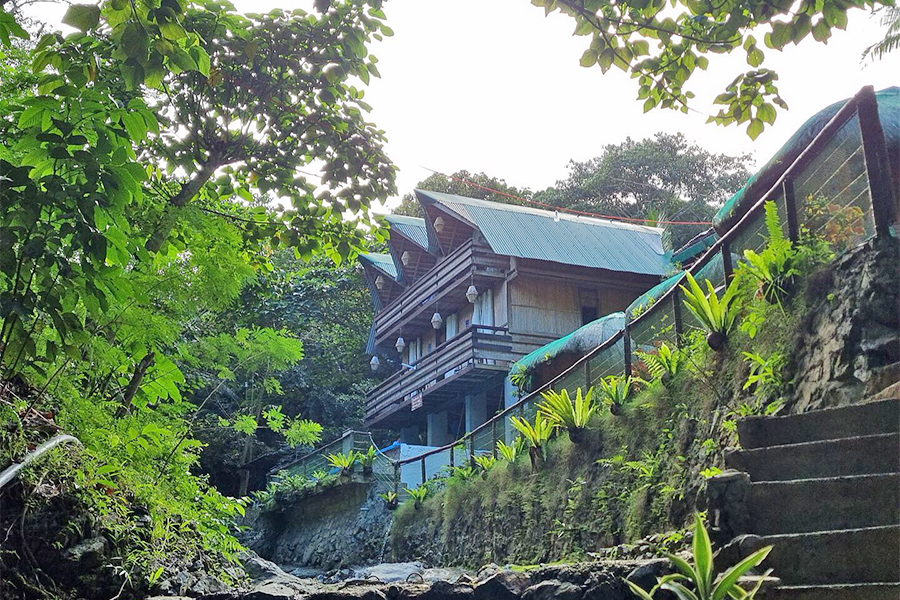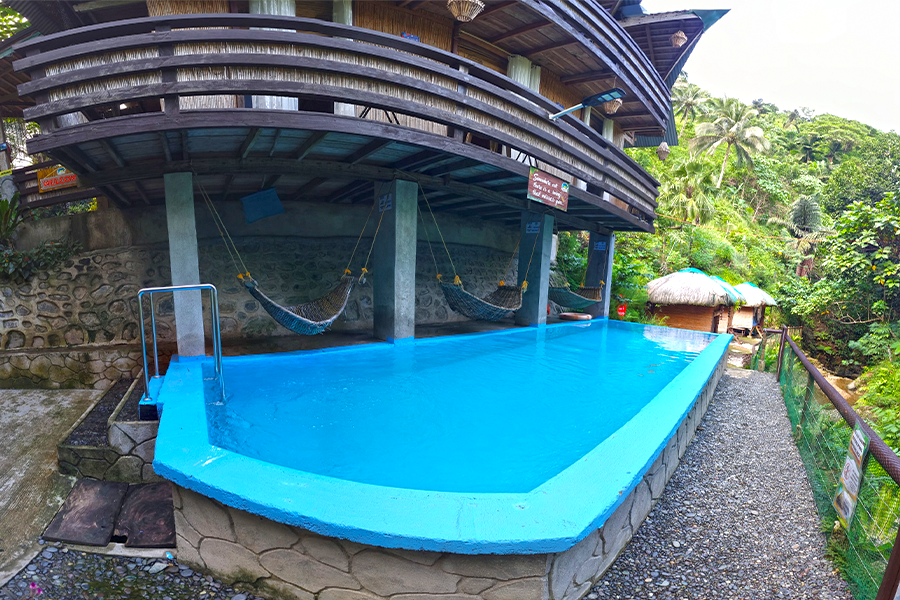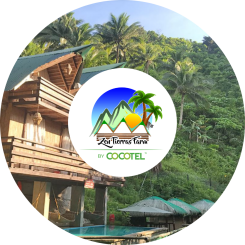 Zen Tierras Farm by Cocotel
Purok 1, Sitio Agusis, Matawe, Dingalan,Aurora, Philippines
Zen Tierras Farm by Cocotel will take you on an amazing experience to enjoy nature at its finest. This farm is located in Dingalan, Aurora at the heart of the forest with unspoiled tranquility. Their spacious villa and cabana rooms offer a stunning view of the farm. 
---










---
Available Rooms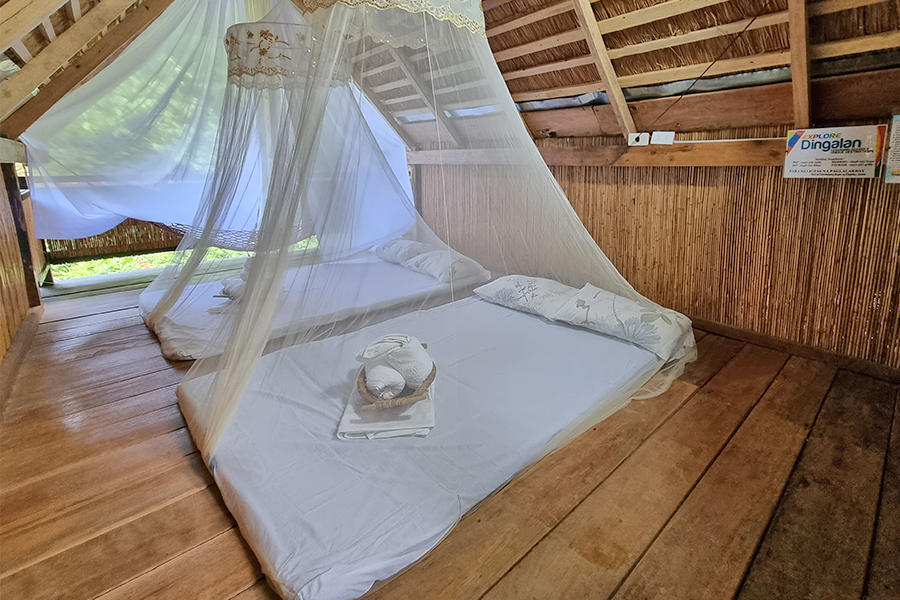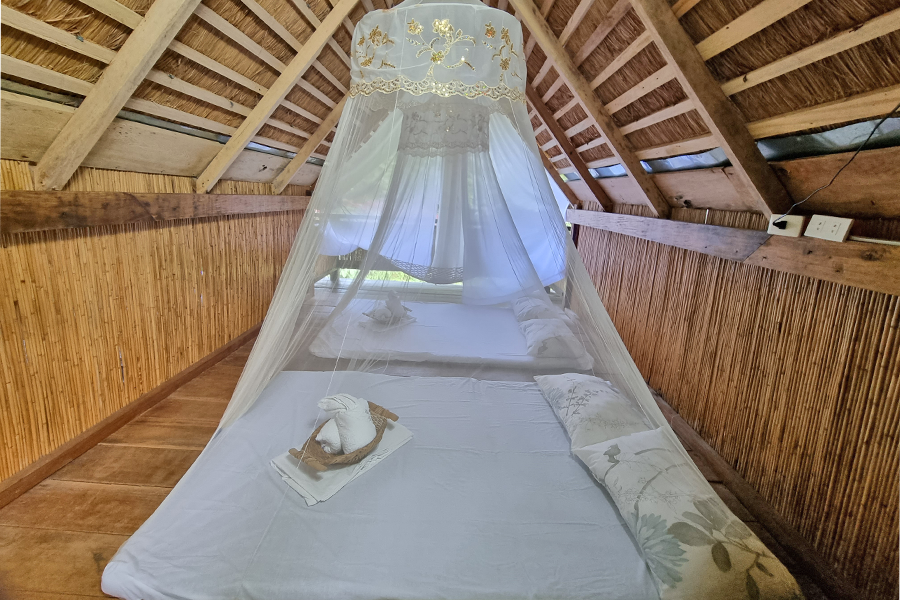 Farm Villa Room
max Adults 4 , Extra Person Allows 0
Room size: 15 sq. m

Room with 2 Double beds

Good for 4 pax 

Shower gel; Soap

Balcony

Desk

Amenities

Shared Toilet and Bath

Bathrobe 
---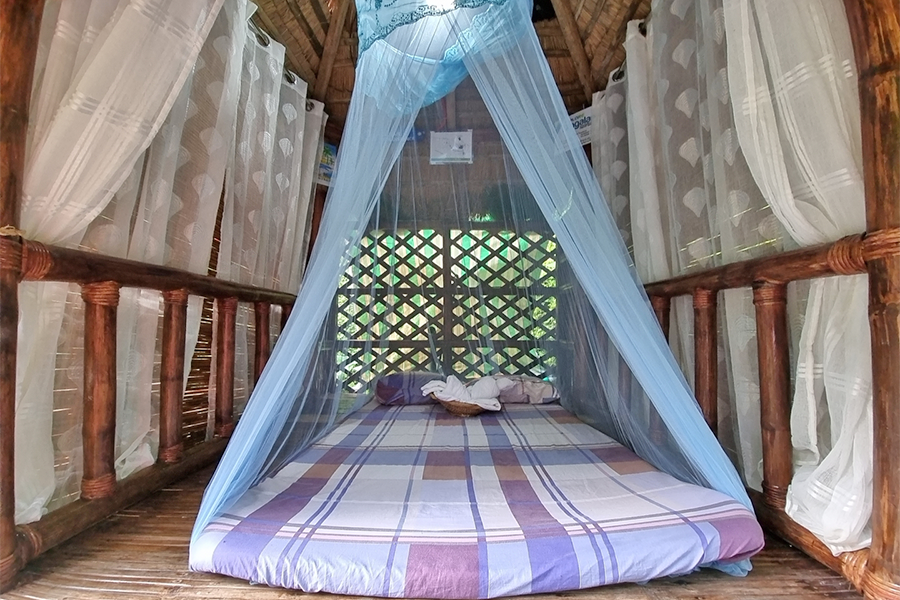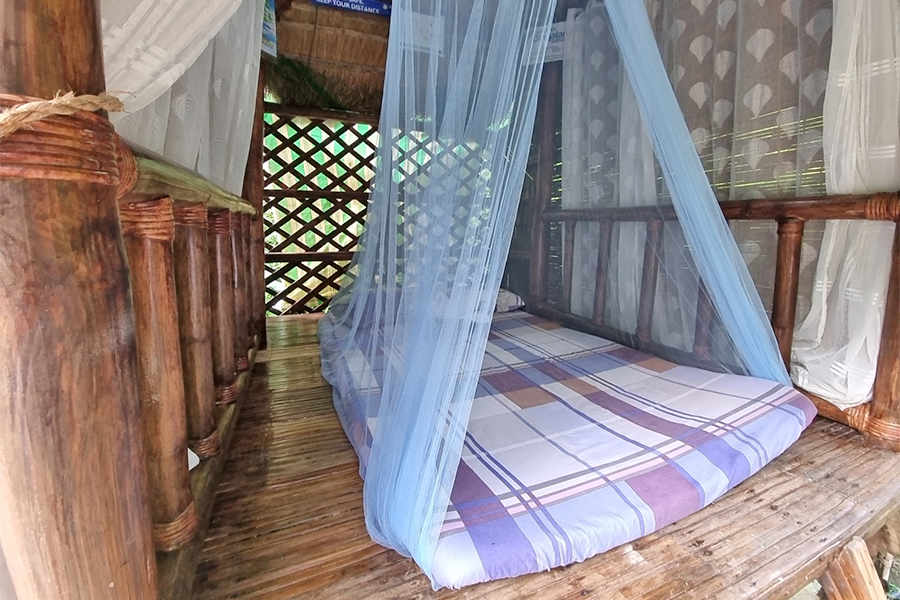 Cabana Room
max Adults 2 , Extra Person Allows 0
Room size: 5 sq. m

Room with 1 Double bed

Good for 2 pax

Shower gel; Soap

Balcony

Desk

Amenities

Shared Toilet and Bath

Bathrobe 
---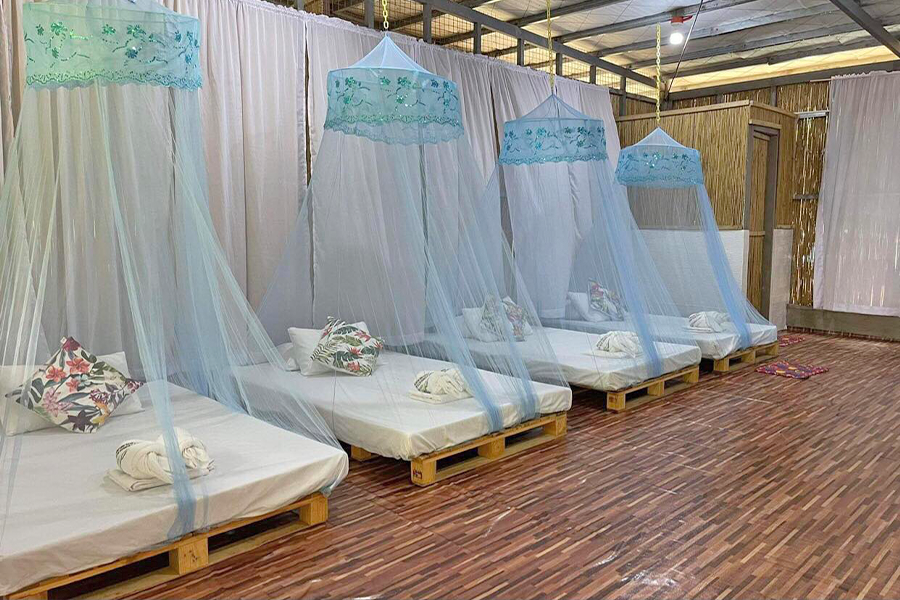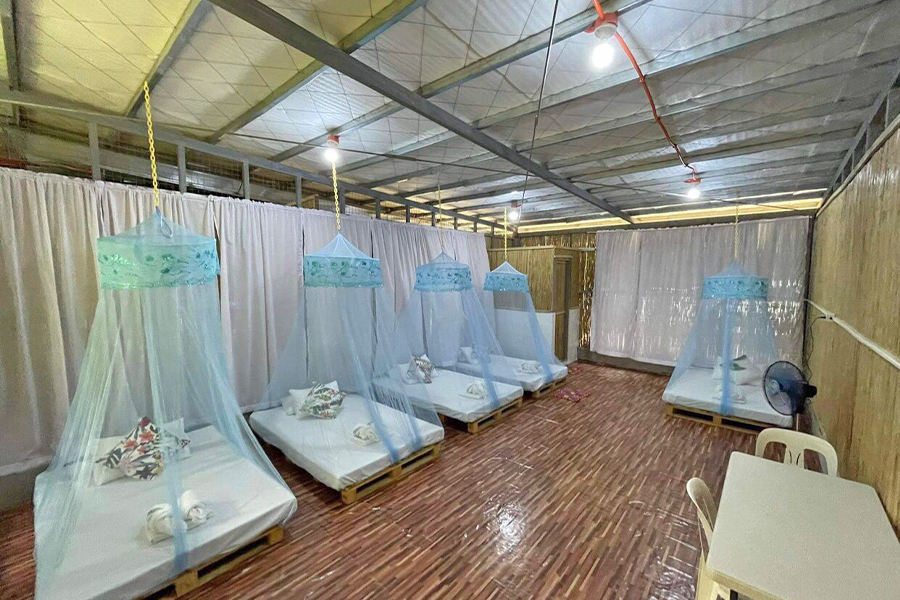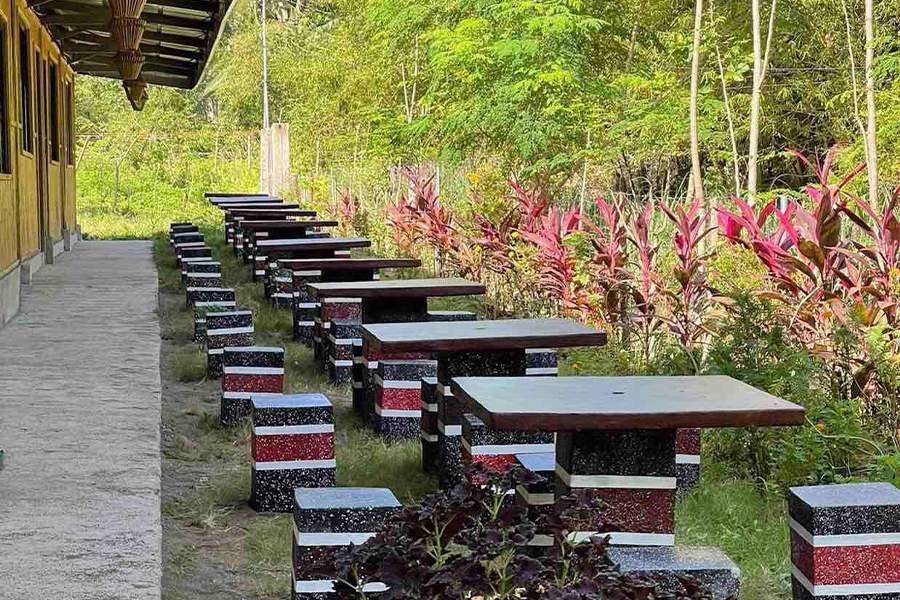 Farm Lodge
max Adults 10 , Extra Person Allows 4
Room size: 40 sq. m

Room with 5 Double beds

Good for 10 pax

Wifi 




Private Bathroom 

Desk 




Amenities 




Electric fan 




Welcome fruit

 


Mountain View 




Garden View
---
---
Things Need To Know
Check-In Time - 2:00 PM 



Check-Out Time - 11:00 AM 
Breakfast is not included.
Valid ID with the same information as the booking details must be presented. 
Guest must present a copy of their Hotel Voucher/Confirmation letter upon Check-in.  
Extra Bed is subject to availability and may incur additional charges. 
Extra Bed for Farm Villa Rooms is possible but kindly contact us first to check the no. of extra pax available in the specified room.

Kids age 0-6 years old are considered free of charge as long as sharing with the bed. 
Corkage Fee may be assessed upon check-in. 
Pool Hours (Day Tour (7:00 am to 5:00pm) / Overnight (6:00am to 10:00pm)
Follow directions of tour guide/attendants at all times.
There is no running in the pool side.
No diving or jumping, shallow water.
Eating and drinking within the pool area is not allowed.
Children must have adult supervisions at all times.
For your safety, please refrain from swimming alone.
Keep an eye on your belongings as loss or damage them is not the responsibility of the resort.
Shoulder riding, excessive splashing, spitting and horse play is strictly forbidden in the pool area.
Use of gum and tobacco products is prohibited within the pool area. Please observe cleanliness at all times.
No leaning on the pool fence at all times.
We reserve the right to implement additional rules and regulations for the safety of everybody.
Groups and individuals must register and sign the waiver available at the Registration area/Front desk.
All tours in and around the resort require a guide.
There will be a limited number of tourist allowed per day, so make sure your book your reservation earlier
Adults must accompany & be in direct supervision of their children at all times.
No-show – full payment is forfeited.
Rebooking is no longer possible 4-days prior the date of arrival.
Rebooking dates should be within 3 months of original booking date, and shall be based on the higher rate, whether it falls on a peak season or lean season.
Restaurant is open from 6:00AM to 10:00PM only (last order is until 8:00PM)
Drinking alcoholic beverages is allowed only at the designated area (Ficus Shade/Picnic Ground) but only up until 10PM.
Please keep our surroundings clean. We have a left garbage fee of P200.00 - waived when you bring all your litters with you.
There is a 2 pet per room limit, we welcome small breeds.
Service pets may accompany guests with disabilities.
Cancellation Policy: Bookings made are considered Non-Refundable, Non-Cancellable and Non-Rebookable once finalized. Failure to arrive at the resort/Hotel shall be a result of No show and shall be treated as 100% charged. 
Front Office Hours: 8AM - 5PM
Time in accepting guests: 2PM
DAY TOUR
Minimum of 4 pax: 700 per pax 
Minimum of 4 pax: 700 per pax 
TRAVEL REQUIREMENTS
For fully vaccinated guests: Vaccination Card



For partially/unvaccinated adults: Negative RT-PCR taken within 48 hours before arrival, or Health Certificate
HOW TO GET TO ZEN TIERRAS FARM BY COCOTEL FROM MANILA VIA COMMUTE:
From Baliwag or Five Star bus terminal, board a bus going to Cabanatuan Terminal
Get off at Cabanatuan Terminal, and board a bus going to Dingalan Umiray
Get off at Sitio Agusis, Brgy Matawe
There is a marker at Purok 1
*Note: fares may vary depending on the bus line and the pandemic situation
---
Location
Purok 1, Sitio Agusis, Matawe, Philippines
---
Frequently Asked Questions
Early check-in cannot be guaranteed and is subject to availability of the room.
Yes , (2 small breed pets)