Warning
: Trying to access array offset on value of type bool in
/home/cocotelcom/public_html/blog/wp-content/themes/purplous-lite/template-parts/content.php
on line
21
Also known as Binalatongan, San Carlos City lies at the heart of the province of Pangasinan. Hailed as the Mango and Bamboo Capital of the Philippines, San Carlos City is among the liveliest cities with numerous attractions to visit. To get you started on planning your visit to the charming San Carlos City, we've prepared an ultimate guide to help you book you!
Disclaimer: Destinations may require certain travel requirements and impose restrictions not cited in this article. Kindly visit the destination's respective social media sites and pages for further information.
CONTENTS:
Booking Your Accommodation
How To Get To San Carlos, Pangasinan
Best Places to Visit
Destinations in Pangasinan That Are Worth The Trip
Sample Itinerary
---
1. Booking Your Accommodation
Booking online has never been easier with Cocotel's booking platform right in their website! Right when you open the site, you will see an online booking system where you can input our chosen hotel, the date(s) of stay, as well as how many people will be staying.
Once filled up with necessary information, the online booking system will look like this:

After double checking the information that you have provided, click the search icon (magnifying glass). The website will lead you to a new page where relevant details such as ratings and reviews, amenities, room options, terms and conditions, travel requirements, and the like regarding your chosen resort will be displayed.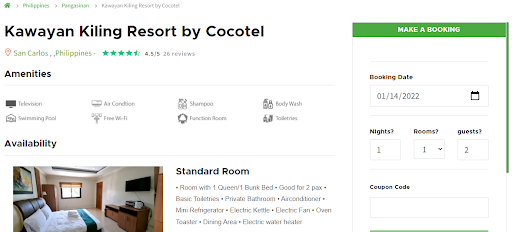 On the right side of your screen, you will see the option to Make A Booking. Carefully browse through all the details provided and select an available room that best suits you. Then, double check all the information on the Make A Booking platform which automatically calculates the expenses of your stay (exclusive of on-site expenses) based on your room selection, the number of nights and number of rooms as well as credit card fees.
As an example, for a 2-person stay at the Kawayan Kiling Resort by Cocotel for 2 nights, we have chosen the 'Standard Room' which can accommodate 2 people. Filling out the necessary information, our booking will look like this: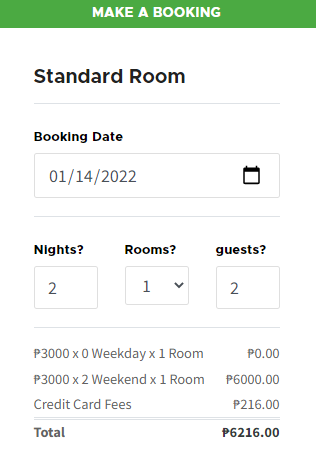 Afterwards, the page will lead you to a summary of your booking and will collect your Traveler's Details and Payment Method. And it's as easy as that!
2. How To Get To San Carlos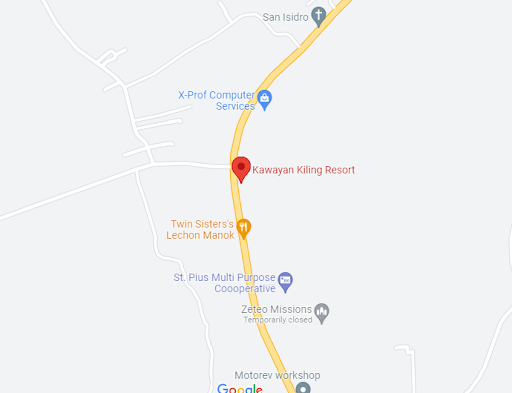 MANILA to SAN CARLOS: Approximately 193KM
TRANSPORTATION OPTIONS:
By Car | 3 hours & 30 minutes via R-8 Balintawak to NLEX
Estimated fuel cost: ₱1,200
For a more convenient and cost-efficient travel experience, inquire about transportation inclusions on our booking packages on the following platforms:
Facebook: https://www.facebook.com/cocotelresortgroup
Website: https://www.cocotel.com/contact-us.php
By Transit | 6 hours via LRT Line 2
Estimated fare cost: ₱450–800
3. Best Places To Visit
Cacupangan Cave System
Located in Brgy. Villacorta and Brgy. Tagudin, Mabini, the Cacupangan Cave System is a 4 kilometer long cave of limestone and underground rivers stretching beneath at least 4 barangays. With multiple entrances and exits, you won't get lost traversing the breathtaking cave boasting limestone and stalagmite formations, rimstone pools, and calcite crystals that have been naturally formed for over centuries.
Kubo Grande Eatery
Calling all FOODIES! Indulge in delicious Filipino Food at the Kubo Grande Eatery in Calasiao Road, Brgy. Bolingit. Relax in this cozy bahay kubo eatery as you're served famous mouth watering home-made Filipino dishes loved by locals and tourists alike.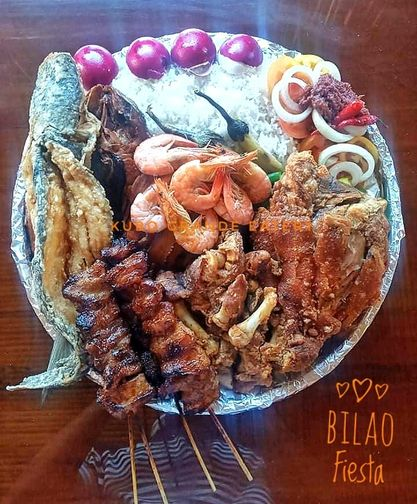 The Music Box
Open from 5:00 pm until midnight, the Music Box offers delicious food and drinks as well as a private karaoke room where you can sing your heart out to your favorite songs.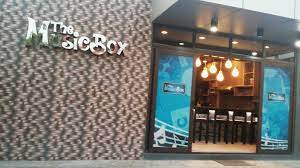 Saint Dominic de Guzman Parish Church
Bask in the glory of the Saint Dominic de Guzman Parish Church. A 424-year-old Roman Catholic Church designed with Baroque architectural style that used to be the largest Roman Catholic Church in the country during the 1700s. Take a moment to pray and take in the beauty of this magnificent four-level church.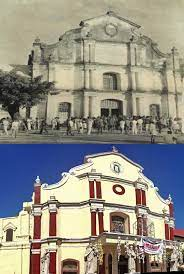 San Carlos City Public Market
Get ready to splurge on all your produce needs at affordable prices! Easily accessible with local modes of transportations such as tricycles, the San Carlos City Public Market is the favorite marketplace of locals and tourists alike for its array of fresh vegetables and meats alongside numerous San Carlos delicacies.
4. Destinations in Pangasinan That Are Worth The Trip
Tayug Sunflower Eco Park
Said to be the first ever sunflower maze in the country, the Tayug Sunflower Eco Park houses beautifully bright sunflowers as far as the eye can see! Open from 7:00 am to 6:00pm with an entrance fee of only P100 for regular visitors and P80 for students, senior citizens, and PWDs, the Tayug Sunflower Eco Park is the perfect place to have a picnic and unwind with your loved ones.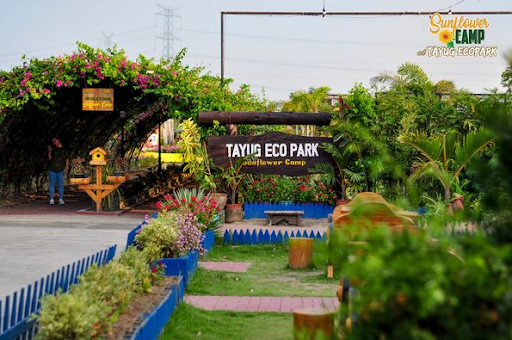 Bued Mangrove Park
A lush forest full of different kinds of mangroves, the Bued Mangrove Park is a serene tourist destination where you can take a stroll around the park, do some sightseeing at the top of their three storey gazebo where you have a magnificent view of the ocean, or even plant your own mangrove tree within the park.
5. Sample Itinerary
The sample Itinerary below is perfect for a 2-Day trip:
DAY 1: SAN CARLOS CITY
05:00 AM — Departure (by car)
08:00 AM — Breakfast
09:00 AM — Historical landmark-hopping within San Carlos City
12:00 NN — Grab a meal at Kubo Grande Eatery
02:00 PM — Check in at Kawayan Kiling Resort by Cocotel
02:30 PM — Swimming at hotel
06:00 PM — Karaoke at The Music Box
DAY 2: TAYUG CITY
09:00 AM — Breakfast
10:00 AM — Travel to Tayug
12:30 PM — Lunch and exploring the municipality
03:30 PM — Tayug Sunflower Eco Park
06:30 PM — Drive back to hotel
08:00 PM — Nightswimming at hotel
Written By: Jacque Orros and Reese Achacoso