Taal is a peaceful town about two hours away from Manila. The city has a lot of historical sites that you can visit. This is the best travel guide to Taal.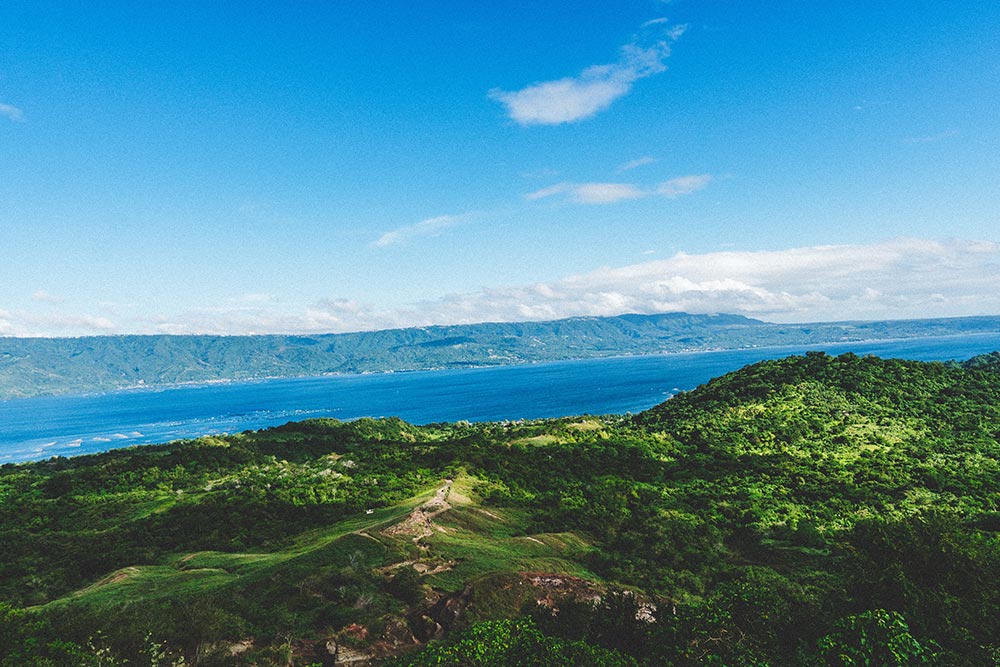 If you try translating Taal from the Filipino language to English in Google Translate, it will be translated into many words, including the main translated word: "language."
This fact is closely related to Taal's history as it is considered the origin and center of the Tagalog language.
How to Get There and Where to Stay?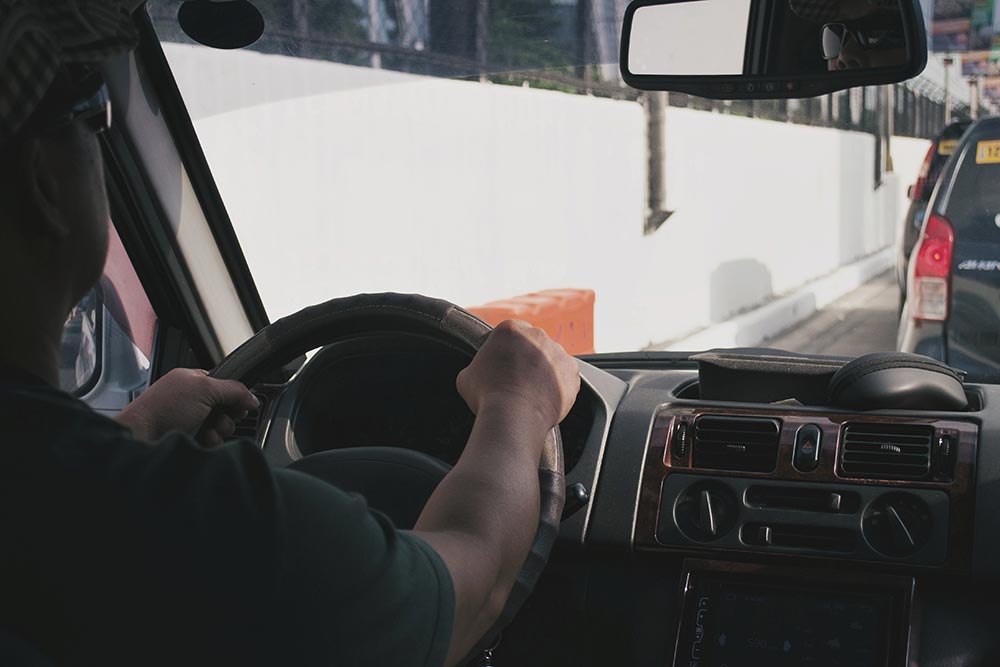 Taal is a popular tourist destination, and renting a car is the best way to get there. You can either use a taxi from the airport or from a hotel, or you can use the online taxi application.
If you want to stay for a night or two, there are many great accommodations in the area that you can choose from. The Vinewoods Resort by Cocotel and Taal Maranan Farmville Resort by Cocotel are two of them.
It's easy to book a room there. As simple as going to our resorts destination page, searching the resorts or destination places, and booking it from the resorts' booking form.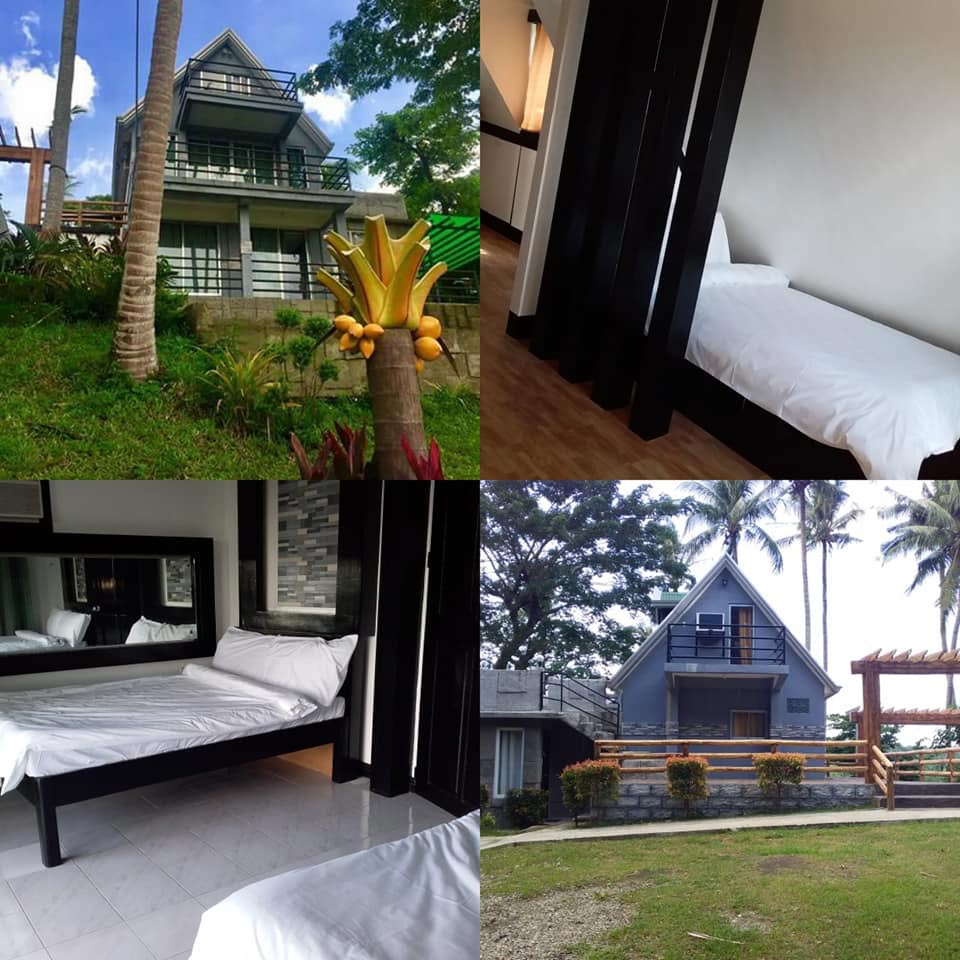 You can also download our mobile apps by clicking here for the easiest way to book. This is the best travel guide to Taal.
What and Where to Eat in Taal, Batangas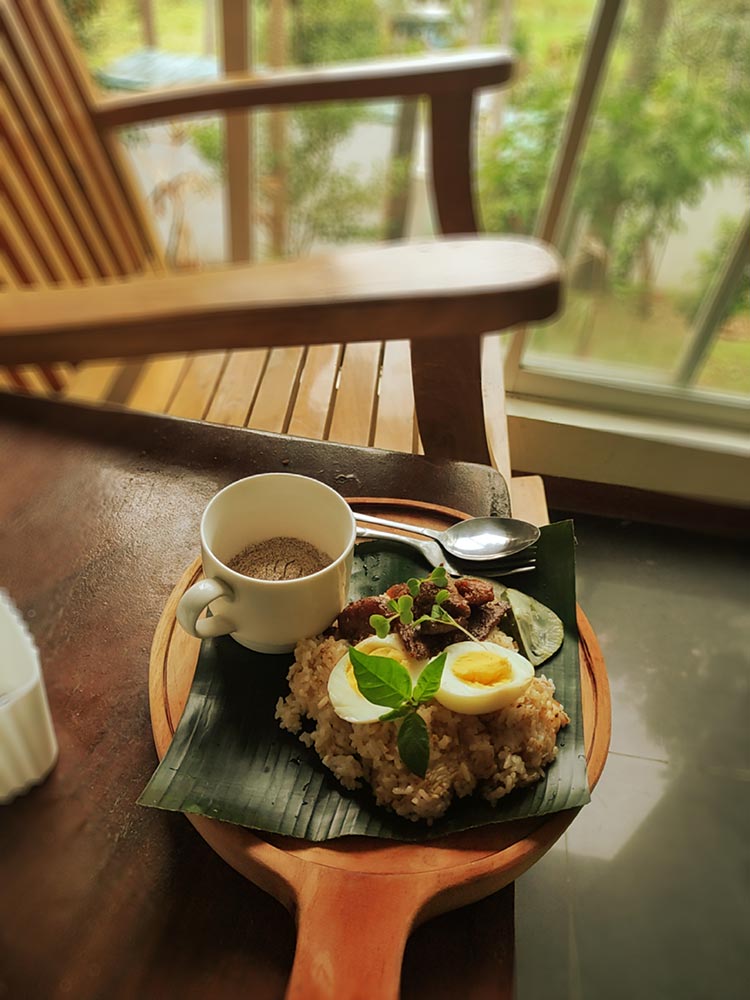 Tapsilog and Longanisa
In the Philippines, tapsilog is the most widely consumed "silog" breakfast. Tapsilog is a combination of the Filipino terms tapa, sinangag (fried rice), and itlog (seafood) (egg). It comes with cucumbers, tomatoes, and atchara (pickled green papaya). Sawsawan, a vinegar-and-chili sauce, is nearly required.
This "silog" style of breakfast may be seen in Filipino cuisine. Longsilog is used for longganisa (sausages), tocilog (sweet cured pork) is used for tocino, and bangsilog is used for bangus (milkfish).
Although the accompanying meat differs; they always come with fried rice (sinangag) and an egg (itlog).
Longanisa/longganisa is a Filipino chorizo or sausage. It's usually eaten with fried rice and a fried egg for breakfast, and the combination is known as 'longsilog.'
Longganisa is a native Filipino sausage variant of the Spanish sausage longaniza. It comes in a variety of flavors. These varieties are named for the town or province from where they originate. They are divided into two types: sweet longganisa (hamonado) and garlicky/sour/salty longganisa (hamonado) (derecado).
Tampuhan Cafe and Gerry and Lheen Special Tapa and Longganisa is the best place to eat these delicious cuisines. This is the best travel guide to Taal.
Baby Back Ribs (Filipino Style)
To better understand this food, baby back ribs are the sections of the ribs that are attached to the backbone, beneath the loin muscle, and are curled where they meet the spine. They're called "baby" because they're smaller than spare ribs; they're around 6 inches long on the longest and 3 inches on the shorter end.
They may have roughly half an inch of loin meat connected to the top, depending on how they're butchered. Spare ribs are more tender and slimmer than baby back ribs, but they're also more costly. Each rack weighs around two pounds, including the bone as half its total weight.
One of the best places for baby back ribs in Taal is at Johanna's Grill.
Daing na Bangus
Milkfish marinated in a combination of vinegar, crushed peppercorn, garlic, and salt is known as Daing na Bangus. Hot pepper powder, such as cayenne pepper powder, is added to make it spicy. It is marinated overnight and then fried till crispy for the finest results.
Unlike the usual daing, which requires the fish to be salted and then dried in the sun for one or two days, this daing na bangus dish does not require to be dried off under the sun to prevent the fish from becoming tough.
Breakfast and lunch are the best times to eat daing na bangus. It's also good with plain warm white rice.
LZM restaurant in the Taal, Batangas area is one of the recommended restaurants.
Halo-Halo and Mango Bravo Cake
Do you need a sweet Filipino dessert recommendation? Worry not; we have picked Halo-Halo and Mango Bravo Cake for your food craving desire.
Halo-Halo literally translates to "mix-mix" in Tagalog/Filipino. Halo-halo is a popular Filipino dessert or snack because it is cool and refreshing, ideal for combating the tropical heat that prevails in the Philippines virtually all year.
Mango Bravo Cake is a dessert created with layers of soft butter cake and meringue wafers, then topped with golden mangoes and smothered in delectable cream. This sweet and delicious cake recipe is finished with a sprinkling of chocolate syrup.
You can go to Conti's Bakeshop and Restaurant in Nuvail, which is a little bit far from Taal, but it's worth it as both delicious desserts are available there.
The Best Things to See and Do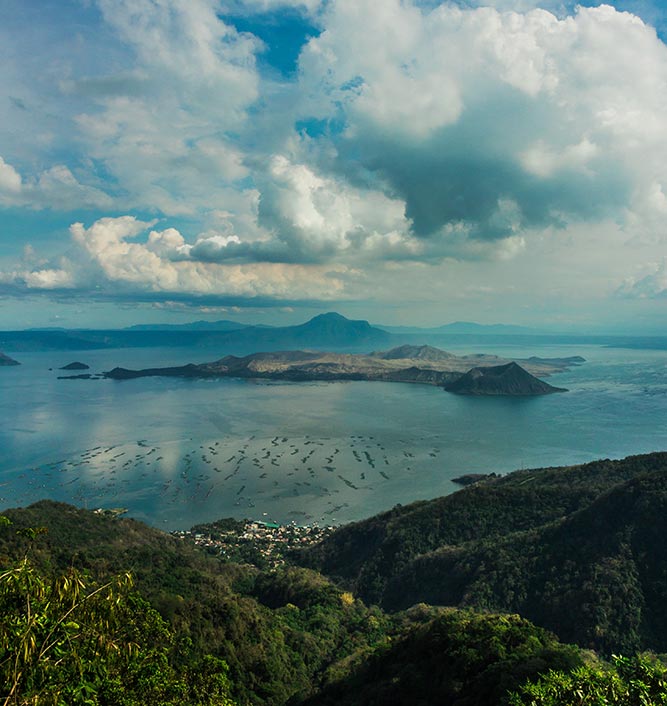 Discover Taal's illustrious history, heroes, and involvement in the Philippine Revolution.
Explore Taal's restored Bahay na Batos, 19th-century Filipino-Spanish adobe stone dwellings, and travel through time. Admire the architectural splendor, such as the traditional capiz windows, beautiful Philippine hardwoods, and one-of-a-kind antique furnishings.
Taal Heritage Town
In Batangas, the Taal Heritage Town is a renowned tourist site. Natural attractions and heritage sites are well-known in the town. The town has a lot to offer regarding things to do and see.
The Taal Heritage Town of Batangas is an old town with rich history, culture, and heritage. It is a perfect destination for travelers who want to experience the rich culture and history of the Philippines.
Taal Heritage Town has many attractions worth exploring, such as museums, churches, historic houses, and parks. These attractions are all within walking distance, so you can explore them easily on foot or by bike. Let's see the other best guide to Taal.
Other Historical Places
Visit the Casa Villavicencio, Marcella Agoncillo Museum, Villavicencio Wedding Gift House, Galleria Taal, Agoncillo White House, and Apacible Museum, among many more that dot the picturesque town.
Learn about the magic of Sta. Lucia Well and the Our Lady of Caysasay Church's exceptional views. The magnificent Church of St. Martin de Tours, supposedly Asia's most extraordinary Catholic basilica, will leave you speechless. Let's deep dive into this best travel guide to Taal.
Taal Volcano
A visit to Taal Heritage Town would be incomplete without visiting the Taal Volcano. The volcano has a perfect cone shape resulting from its last eruption in 1754.
It is located in the middle of Lake Taal, making it even more beautiful.
Around one hour's drive from the center of Taal, The Taal Volcano is a popular tourist attraction in the province of Batangas, Philippines.
It is an active volcano declared inactive in 1948 but erupted again in 1990. There are many things to do there, and it is a popular spot for hikers. It has been explored by mountaineers and scientists, who have also set up camp there for many years.
The Balete Tree & Mt. Malarayat
Those looking for a relaxing day can visit the Balete Tree, one of the most iconic landmarks in Batangas. It is also a popular spot for weddings.
If you looking for something more adventurous, you can hike up to Mt. Malarayat and enjoy the view of Taal Volcano from there.
Shop for Souvenirs
Shop for the world's famed balisong (fan knife), delicately embroidered Taal barong (local fabric made of pineapple, abaca, or silk fiber mixed components), antiques, and unique handicrafts at the artisan's personal stores, the Municipal Market, and in-house bazaars. You can find so many souvernirs as we highly recommend in this best travel guide to Taal.
Cultural Events in Taal, Batangas
The Luwa (also spelled Lua)
According to the city's official website, the Lua tradition is a vernacular declamation recited by a woman in honor of the Virgin Mary or by a boy in honor of a male saint such as St. Martin of Tours.
The young girls and ladies in their lovely gowns and ternos who make up the hila provide a delightful image during the march. "To pull," as the word hila implies.
The participants draw the cordon of electric lights that originates from the Virgin's carrosa (carriage), which is bedecked with flowers, using this procession terminology.
The EL PASUBAT Festival
In April, this town will celebrate a festival called the EL PASUBAT Festival. EL PASUBAT is an abbreviation of Empanada, Longanisa, PAnutsa, SUman, BArong, BAlisong, Tapa, Tawillis, Tamalis, Tulingan, Tsokolate.
The acronym in the festival's name provides you with a sneak peek at some of the delicious local foods and crafts available during the festival. These local foods and crafts have become the town's identity and feature.
Holy Week
Holy Week is a religious practice celebrated by most Filipinos throughout the country, a nation with a majority of Roman Catholics.
Some males do the Penitensiya, which is customary during Holy Week, on Holy Wednesday, notably in Batangas. It is a kind of self-punishment in which a penitent lashes himself as a form of penance. Alternatively, someone might be shown bearing a wooden cross, reenacting Jesus' agony. These acts will continue until Good Friday.
Flores de Mayo
Flores de Mayo (Spanish for "flowers of May") is a cultural festival held in May. It is one of the May devotions to the Blessed Virgin Mary and lasts for the entire month.
The Feast of St. Martin of Tours
On November 11, the Feast of St. Martin of Tours is celebrated every year. Prayers, songs, proclamations, flower offerings, and prominent religious processions mark the occasion. Following that, most families host a party with food and beverages for their guests.
The Feast of Our Lady of Caysasay
Every December 8, the Feast of Our Lady of Caysasay, the well-known miraculous image of the Immaculate Conception, is commemorated. While on December 9, a joint town fiesta is celebrated honoring both Our Lady of Caysasay and Saint Martin of Tours.
Hopefully, you have learned something new about the Taal Batangas region. If you want to explore other areas in the Philippines and learn more about the country, check out other articles in our blog section.
You may also bookmark our website and follow our Facebook and Instagram account for more best travel guide to Taal. about the best place to stay in the Philippines.
=====================================================
Cocotel is a technology hotel and property management aggregator company aiming to empower tourism in the Philippines by partnering with local hotels and resort owners by offering quality and affordable three-star accommodation at a fraction of a cost. From overnight stays to long weekends, enjoy the scent of salty sea air and the comfort of a cozy beach haven paradise.