Warning
: Trying to access array offset on value of type bool in
/home/cocotelcom/public_html/blog/wp-content/themes/purplous-lite/template-parts/content.php
on line
21
"The pandemic situation is easing and I find that I'm asking myself: Where should I travel?"
The Question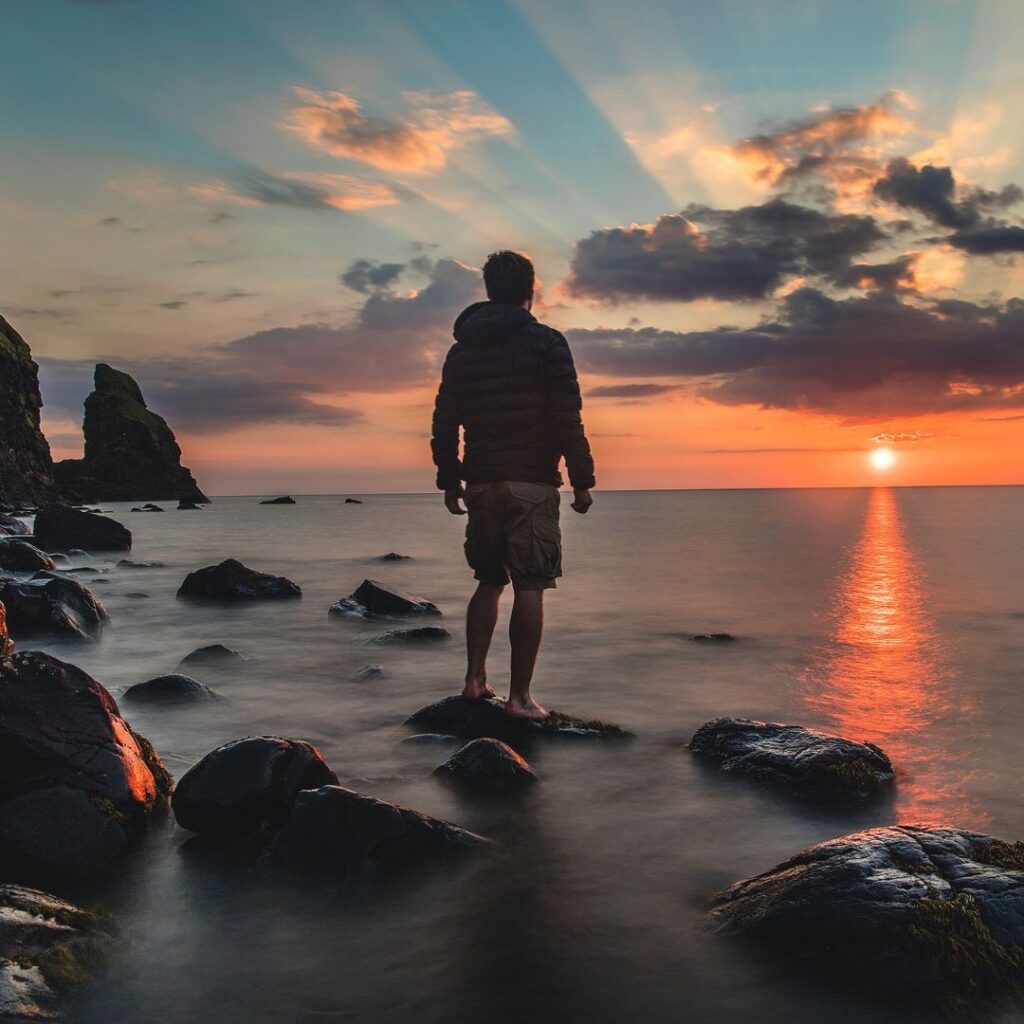 The questions of "when" and "where" to travel have been on our minds ever since the pandemic situation started to ease. It's been more than two years since the pandemic began, and people are eager to travel for leisure again. This is phenomena is called revenge travel and it's basically a way to get back at having had no choice but to stay home.
The average American travels at least once a year. However, only a handful of them travel internationally as they have to consider important things like: income, family, and safety. This means that every trip must be worth their time and effort. Even though people are raring to go, that doesn't mean that they will just travel anywhere. In fact, the decision-making process might be more thorough given that they only travel once or twice a year.
So the question is, where to travel?
The Familiar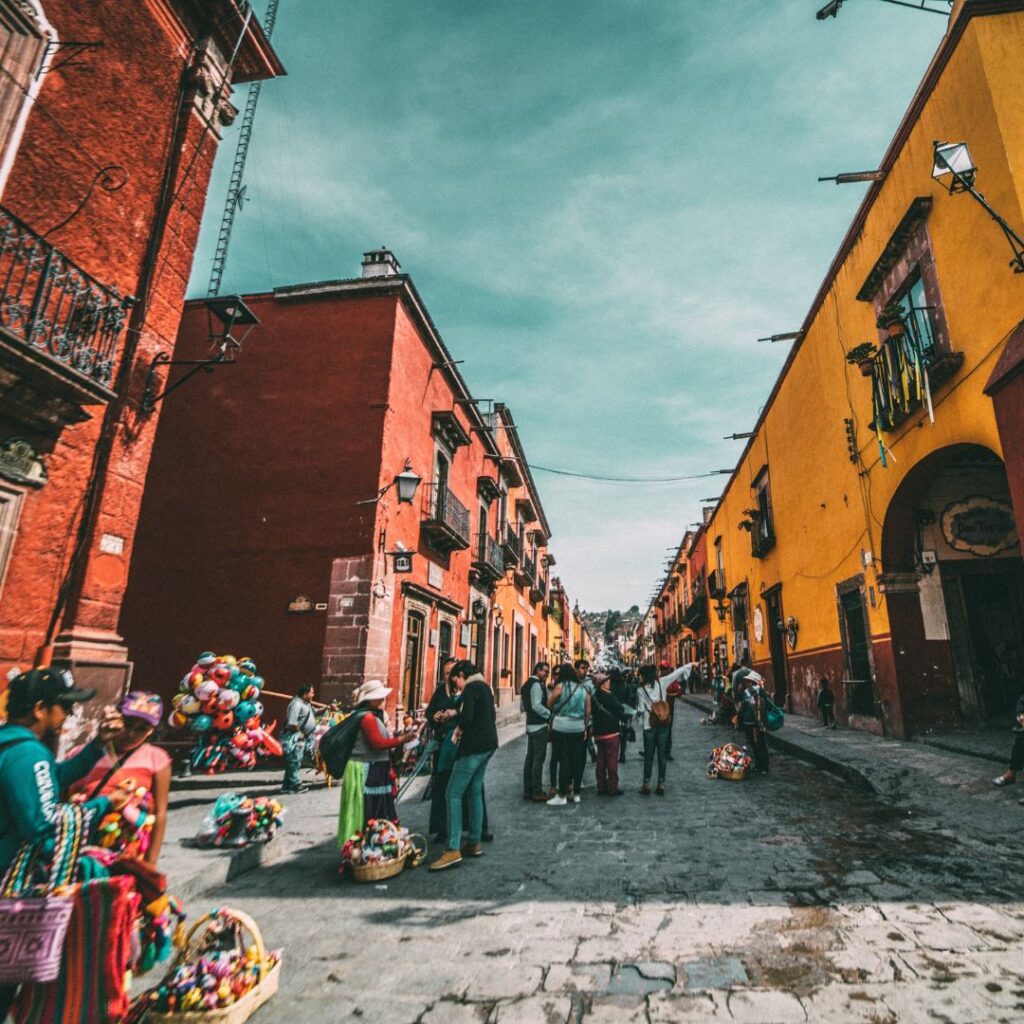 Mexico is one of the most popular travel destinations. From the relaxed entry requirements, generous accommodations for tourists, and affordable costs, it's no wonder that there is a preference for this vibrant and dazzling country.
However, given that it is one of the most popular destinations of American travelers, chances are you, your friends, family, or acquaintances have already been there and have already told stories about their experiences.
The New
Wouldn't it be great if you traveled to a country that's equally stunning and affordable? If you're a big fan of places like Mexico, a country that's defined by their tropical climate, brilliant-white beaches, and crystal clear waters, and the amazing and culturally diverse cuisine, then maybe it's time for you to be introduced to the Philippines.
Why should you go to the Philippines?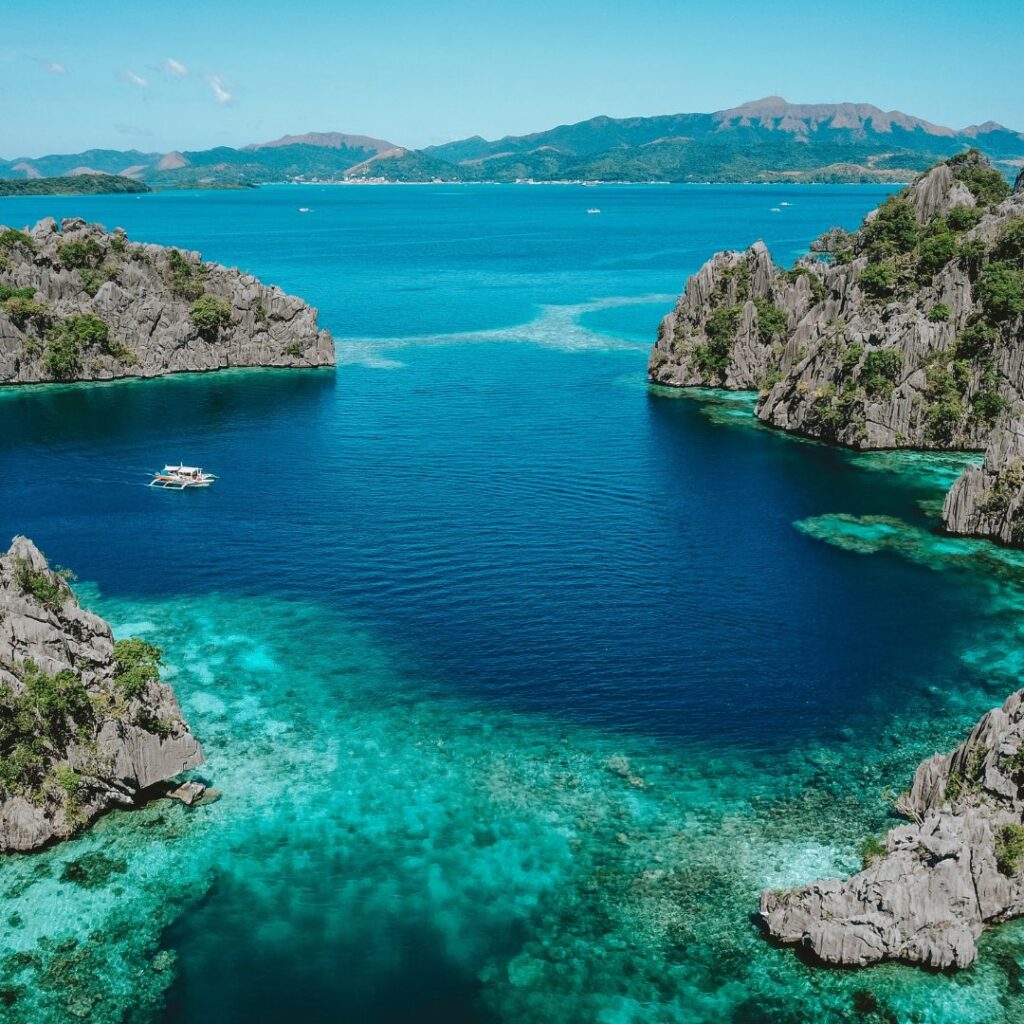 First of all, the country is now open for international travel!
Now here is the first difference between Mexico and the Philippines, the country is only open to fully vaccinated international tourists.
While fully-vaccinated foreigners don't need to provide an exemption document, they will still need to follow the standard testing procedures set by the government.
However!
For visitors that are 18 or older, if a proof of complete covid-19 vaccination and at least one booster shot could be provided then no testing will be needed.
If you'd like to know more about the specifics of the entry requirements, then please go to this link.
Alright, if you're still here after reading about the, admittedly, lengthy list of requirements then it's time to know a little more about the archipelago that makes it worth a visit.
The Philippines in a Gist
Beautiful and Affordable. Now that's hardly unique now isn't it? After all, if you wanted to travel somewhere that was beautiful, affordable AND had minimal travel requirements then why not just book a flight to Mexico?
What does the Philippines Offer?
The Philippines is known for the natural wonders of its beaches, islands, and cultural heritages.
From relaxing in the white sand beaches, clear-blue waters, and limestone rock formations of Palawan's El Nido, surfing in Siargao's world-class destinations, and exploring Bohol's Chocolate Hills, breathtaking views and unforgettable experiences await you in the archipelagic beauty of the Philippines.
Now here's the make-or-break question: How costly is it to travel to the Philippines?
It is, admittedly, more expensive (like $8,000 more per week per person) than Mexico, However, don't you think that it's worth it to experience something different and new?
You can get by with around $50 a day as long as you don't do any of the expensive (but cool) stuff like diving, boat trips, hiking, or other adventurous activities.
With around $50 to $100, you could already stay at affordable yet quality hotels and resorts. Here are some of what we recommend, if you would be arriving from Clark International Airport
Where can I stay?
1. Libertyland Waterpark Resort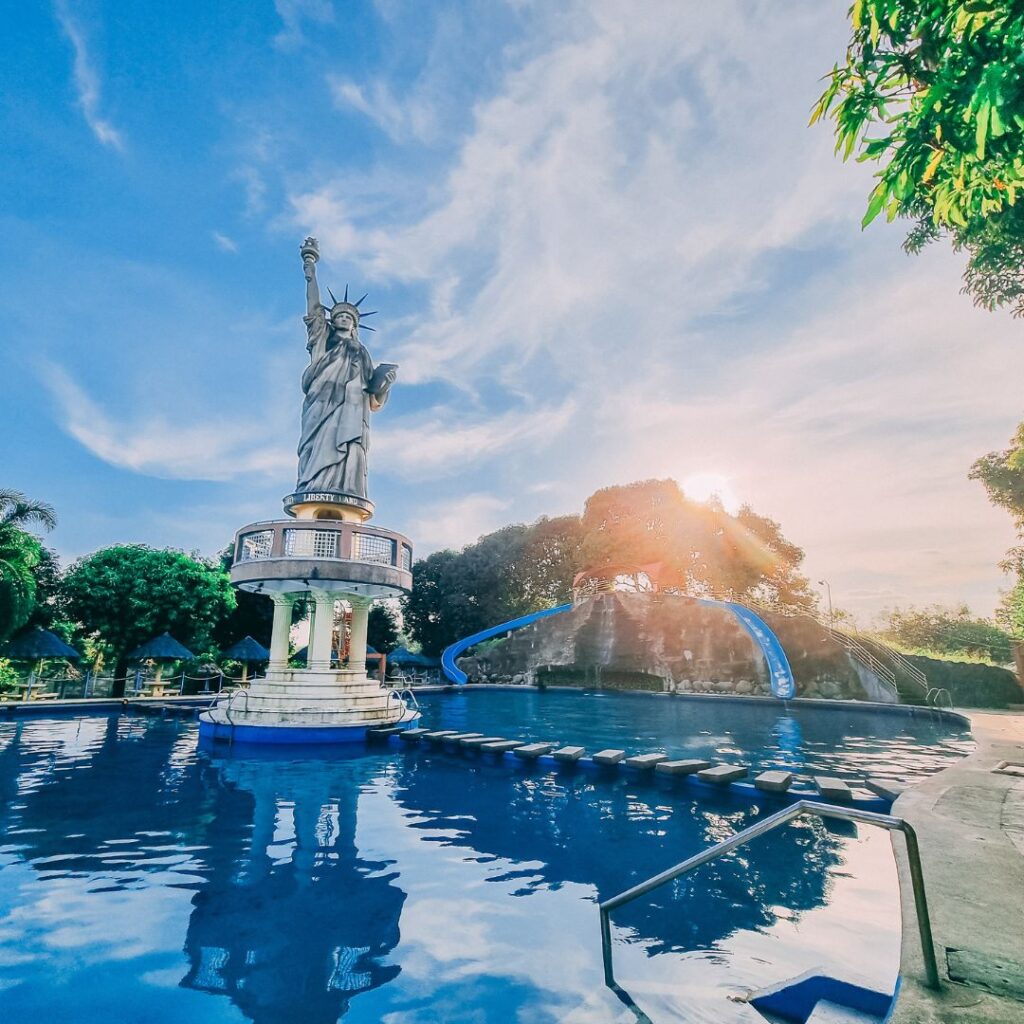 Start spreading the news, New York is just around the corner, here at Libertyland Waterpark Resort! ✨ From one of the deepest pools in the Philippines to the fun waterslides, you can surely get that rejuvenated feeling after your long flight. Create long awaited memories by taking photos with your favorite characters including the famous 'Statue of Liberty'. 🗽
Travel Time: 40 minute drive from Clark International Airport (CRK)
Starting Price: $53.85 or Php 2880 / night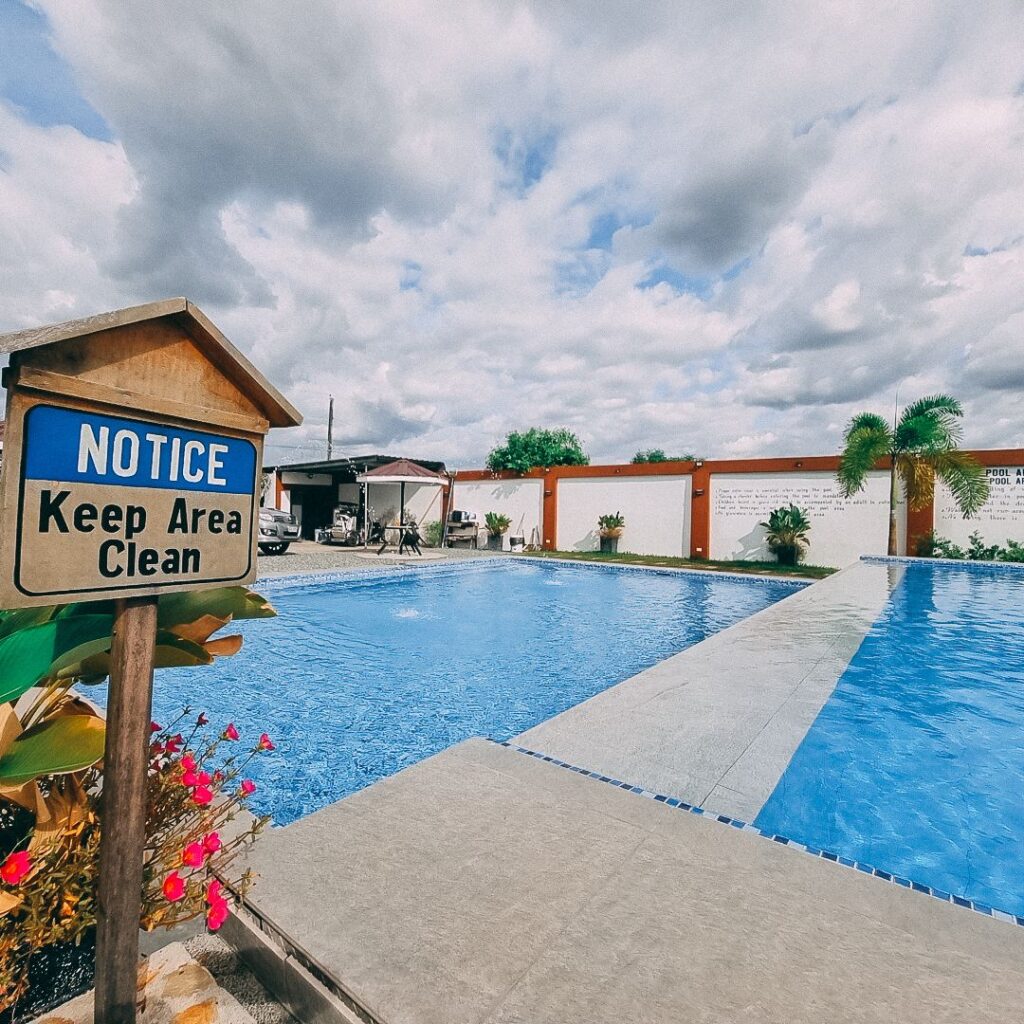 Get ready for the most refreshing vacation at Heidi Sanctuary! 😌 Explore our garden and connect with nature! Sit by the pool to breathe in that fresh Pampanga air. Kick those feet up in our fully air-conditioned rooms and comfy beds that are sure to bring relaxation you deserve!
Travel Time: 50 minute drive from Clark International Airport (CRK)
Starting Price: $93.49 or Php 5000 / night
For more Cocotel getaway experiences around the Philippines, check out our other destinations below:
#WeatherSunnyOrRainy, we are here for you! Check out our latest promos HERE!