As the Chinese New Year is coming, let us recommend you take a little trip to the oldest Chinatown in the world, Binondo! The centre of all Lunar New year celebrations in the Philippines.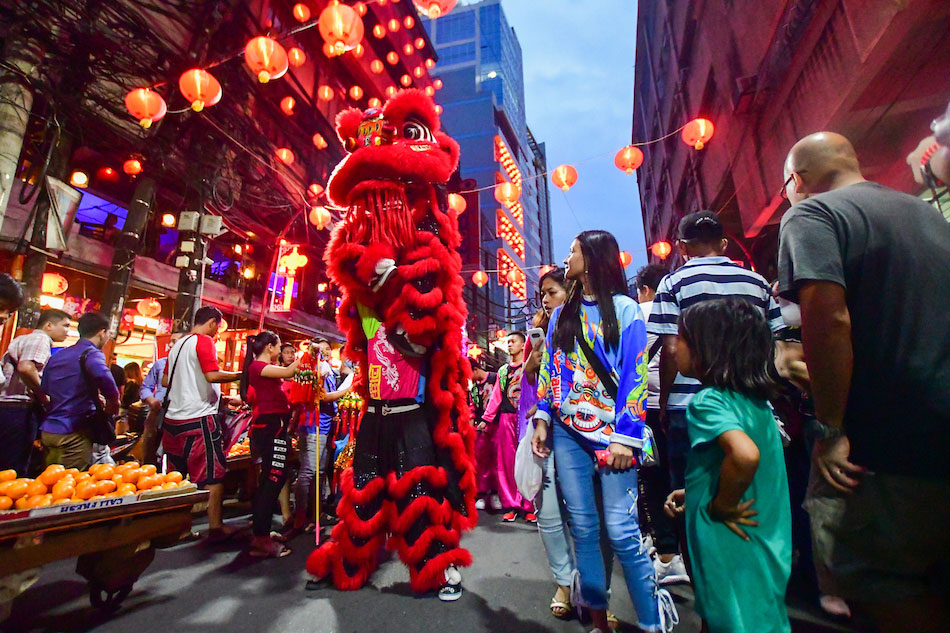 Binondo Attraction
Being here, we experience what makes Binondo the heart of authentic Chinese culture in the country. On Chinese New Year, the whole area of Binondo is lined with lanterns and red decorations. Ongpin Street, the central street of Chinatown, attracts the most massive crowds of spectators. The streets were alive with the sound of firecrackers, their loud bangs and crackles echoing through the neighbourhood. People are aligning to see parades of dragons and lions dancing through the street and a lot of other street mobs of performers and impressive fire dancers.
Binondo Food Crawl
No celebration is complete without food. Many stalls and restaurants along Binondo food crawl here sell authentic Chinese cuisines, which surely satisfy our appetite. We always stop for delicious treats like dumplings, hopia, mooncakes, hakao, noodles, and steamed buns. We also find several stalls and shops selling Chinese goods for gifts, from garments and lucky trinkets to citrus fruits like pineapple and pomelos.
Sigh-seeing at Binondo
We complete our Chinese New Year experience with a quick photo at Binondo's most symbolic and historical landmarks. Such as Escolta for its picture-perfect location because of its Neo-Classical buildings. Filipino Chinese Friendship Arch is the tallest Chinatown arch in the world. Minor Basilica of St. Lorenzo Ruiz known as Binondo Church. Lastly, the Filipino Chinese Taoist Temple in Manila, where one can embrace the solemnity of the New Year. FYI! According to its website, this temple offers feng shui consultations and blessing rituals, but only by appointment.
Whether you would want to celebrate the Chinese New Year or not, a day trip to Binondo is always a great way to get a taste and feel of the Chinese traditions and their way of life. Cocotel will always be ready with various resorts near Binondo that you can choose from to make sure you can enjoy your holiday without worry.